Russia involved in new gas dispute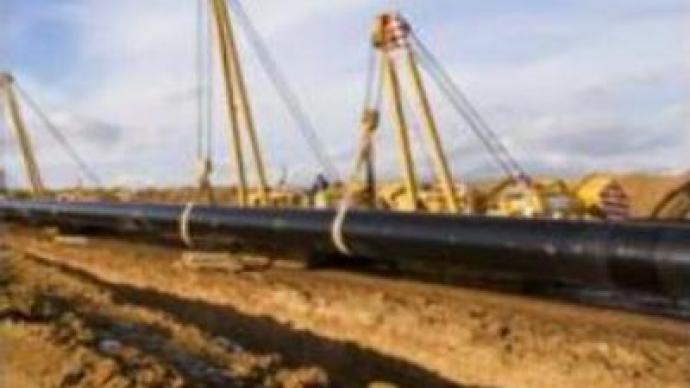 Russian Prime Minister Mikhail Fradkov arrived in Uzbekistan with high hopes of increasing gas deliveries to Russia by an extra 20%. Instead, he was confronted by officials who are unofficially warning that supply could be cut off altogether.
Uzbekistan says Gazprom has put only $US 30 MLN into developing the Shakhpakhta gas field – a mere 10% of the $US 300 MLN it committed to invest according to an agreement signed last year.But Gazprom says those figures are easily explained, as it had only three months to begin development of the field since the agreement was signed.Two Russian companies – Gazprom and Lukoil – export gas from Uzbekistan. Between them, they buy 13 billion cubic metres of gas a year. At a rate of $US 100 per 1,000 cubic metres, that's worth $US 1.3 BLN.Analysts say Uzbekistan's not in a position to lose that revenue.
"Threats like these are really intended as a way to put pressure on the Russian side to meet to those demands. The Uzbeks, of course, have no other options on how to sell the gas, because they are fully dependant on Russian export gas pipelines, and they don't have their own pipelines to ship significant volumes elsewhere. They could, I suppose, shut off the gas, but only at their own expense,"
believes Douglas Rohlfs FIM Group Senior Analyst. The issue is to be discussed at talks in Moscow, and the Kremlin may bring Uzbekistan's $US 700 MLN debts to Russia to the bargaining table.Uzbekistan is said to be happy with the progress of its other major Russian partner, Lukoil.
You can share this story on social media: