Big-box stores on rise in Russia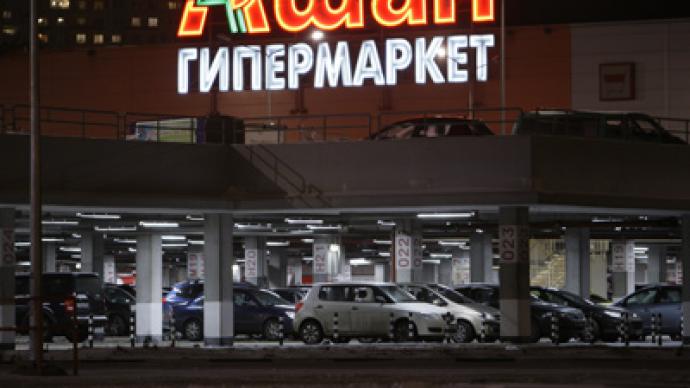 Russians are becoming a nation of shoppers as big retail chains opened a record 100 new stores in 2011 more than in the pre-crisis years, according to a report.
The report has been prepared by Infoline analytics, and reveals across the county the number of big-box stores covering more than 3,000 square meters grew to 580. The Krasnodar retail chain Magnit alone opened 42 hypermarkets in the regions becoming the largest big-box store chain in the country.Retailers Okey and Metro Group both opened seven new hypermarkets while X5 Retail Group and Auchan opened 6 and 5 new stores respectively.It was in 90s when the first hypermarkets opened in Russia, but this store format has been actively developing between 2003 and 2008. During the crisis in 2009 only 39 new hypermarkets were opened across Russia, comparing to 97 in 2008. "Incomes in Russia are growing and consumers want retailers of high quality, but don't want to overpay for products," says Ivan Nikolaev, retail analyst from ATON Investment. "They also have cars now to go to a hypermarket and buy products for a whole week or two".Another reason behind the hypermarkets' growth is the fact that many retail chains started building hypermarkets in 2009-2010 as the commercial property market recovered from crisis and they were finished in 2011, according to Nikolaev."The hypermarket format is underdeveloped in Russia, so it has enough space to grow in the coming years," he added.Analysts from Infoline expect about 800 new hypermarkets to be opened in Russia in the next five years. Experts say, retail chains bet on Russia's smaller cities where they can take a big share of the local market with opening one or two big-box stores.
You can share this story on social media: