Grain speculation as prices rise prompts intervention comment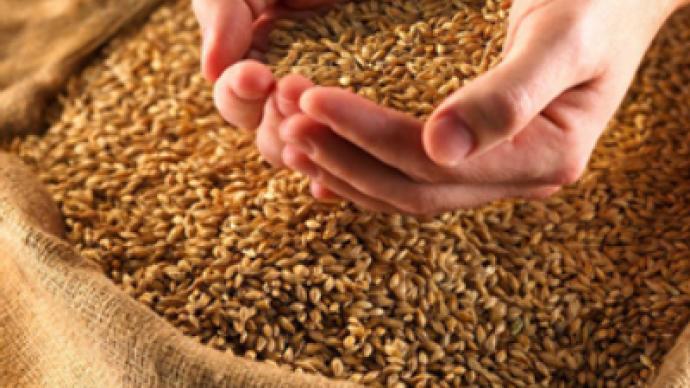 The current drought is leading to an increase in speculation on grain prices, which are rising while grain exports are forecast to slump, as analysts begin to factor in government intervention.
Anton Shaparin, Press secretary of Russian Grain Union says that local farmers, seeing the lack of competition from other regions are speculating on prices by keeping the grain from the market and waiting for price to grow.
"The local farmers refuse to meet contract obligations and wait for the grain price to rise up to 7000 rubles per tone on the 4th grain category and up to 9000 rubles per tone on the 3rd grain category. Farmers don't mind paying fines on contracts as their expectations for the prices are more optimistic"
Sergey Komlev, Director of the Valar-Agro says that the group is waiting for prices to rise and has withheld its recent 500,000 tonne harvest.
"We prefer to withhold the current volume of grain that we have gathered. Due to a bad harvest in the Central Russia we have been already offered 7000 rubles per tone."
At the same time the share price of the two grain producers Razgulay and Pava have begun to rise – up 5.5% and 4.4% respectively over recent days, on top of longer time rises. Alex Pavlov, Deputy Head of analytical department at Arbat Capital thinks that Razgulay is a direct beneficiary of the current drought.
"Razgulay shares have shown a recent growth of 16% during July, due to the negative harvest forecast and rapid price increase on wheat. While Pava is supported by high flour prices followed by the grain price increase"
Other analysts are suggesting that grain exports could be suspended, as had been prposed by Glencore International's Russian unit, after the government cut its grain forecast by 18% on Tuesday. SovEcon research center said in a statement that traders are beginning to factor in some sort of stronger action.
"Traders realize that, in a situation where domestic prices are growing unpredictably, exports could be suspended because of uncertainty in the market and wide-scale defaults,"
As well as drought, which the Grain Union has described as being the worst since record-keeping started 130 years ago, Russia is also contending with wildfires. Firefighters are battling 520 blazes over 188,525 hectares (728 square miles), according to the Emergency Situations Ministry.
Nikolai Demyanov, deputy chief executive officer of International Grain Co. said, referring to a legal clause that allows a company to cancel contracts because of circumstances beyond its control, that a ban could be implemented through a presidential decree.
"The government should set a temporary ban on grain exports immediately; it should set a ban rather than an export duty because a duty doesn't qualify as force major for exporters,"
Demyanov adds that with current prices exporters who have signed binding contracts are losing money.
"Some companies have already faced the fact that the contracts for the supply of wheat for July – August were agreed on the price of $ 160-170 per tone, and now the grain can not be purchased for less than $ 220 per tone which force exporters to meet contract agreements with losses"
Press secretary of Russian Grain Union, Anton Shaparin suggests that government has to start grain interventions which can ease the price rise.
You can share this story on social media: