Russia eases gold mining for foreigners
Published time: 9 Aug, 2012 12:41
Edited time: 9 Aug, 2012 16:41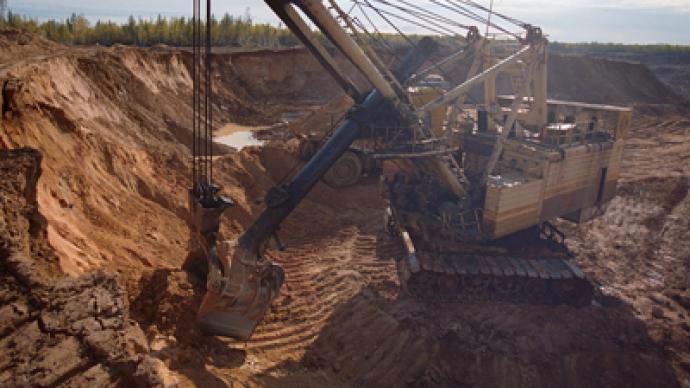 Russia may soon boost geological exploration by allowing foreign companies to develop the strategic gold, diamond and platinum reserves they have discovered.
­The Ministry of Natural Resources is preparing amendments to current legislation that will guarantee foreign mining companies can continue to develop the discovered strategic deposits.

According to the current legislation the government has the right to ban any foreign company from further developing a reserve where there's a "threat to the country's national defense and security." However, now gold, platinum and diamonds will be an exception.

Russia hopes the new rules will boost foreign investment in the country's vast precious metal reserves.

Russia ranks among the world's leading producers of iron ore, nickel, diamonds, coal, palladium, and aluminum, uranium, gold and platinum.

According to some estimates, it accounts for almost 14% of the world's total mineral extraction.

It is currently the sixth largest gold producer and home to some of the world's biggest virgin gold fields.

Foreign companies working in Russia say they support the new legislation.

"Any step taken to secure the company rights to the explored field means there will be more explorations, new investments and more jobs", said a Highland Gold representative.
"In the West any company that discovered a deposit has the right to control and manage it as it wishes" says Lou Naumovski, Kinross  representative in Mosocw .
"So such measures will not only attract new investors into Russia but also return those who were frightened away by the old legislation" he added.