Russia's economic growth in 1Q 2013 the slowest since 2009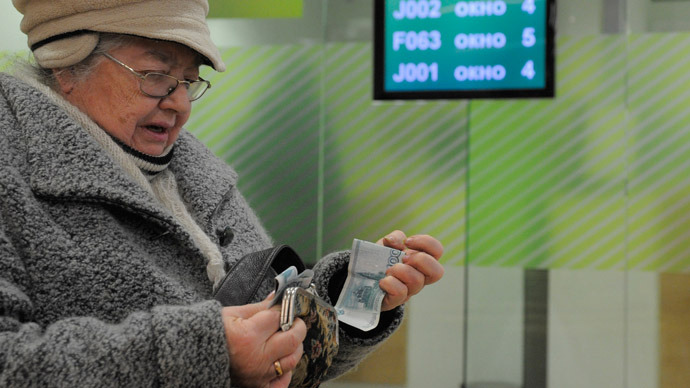 Russia's economy expanded 1.6% year on year in the first quarter of 2013, the country's key statistics service Rosstat, has said. Though better than forecast, the result shows the worst quarterly performance since 2009.
The estimate for Russia's GDP growth between January and March turned out to be much better than the Russian Economic Development Ministry's preliminary forecast of 1.1% growth.
A significant upward revision of wholesale trade figures for the first two months of the year bolstered the figure, according to Oleg Zasov, head of composite macroeconomic forecasting at the Economic Development Ministry.
"Rosstat revised wholesale trade dynamics for the first two months considerably. There was [originally] a 3% year-on-year decrease, which turned into a 3% increase, and wholesale trade accounts for around 10% of GDP," Zasov explained.
Despite beating expectations, the announcement still didn't give much cause for optimism, as "this performance would still qualify as the weakest quarter since 4Q09," commented Ivan Tchakarov, Chief Economist for Russia & CIS at Renaissance Capital.
"This was broadly expected as it is at least partly related to the very high base effect from 1Q12 when the economy grew by almost 5% YoY," the expert wrote in an e-mail.
The outlook for the Russian economy in 2013 has recently grown quite pessimistic, with warnings about a looming recession being voiced by both officials and analysts.  Earlier in April Russia's Minister for Economic Development Andrey Belousov said the country could slip into recession by autumn if stimulus measures were not urgently taken. One of the recent alarm bells came from the Higher School of Economics (HSE), with experts saying that a so-called technical recession has already hit the country.
Technical recession is a term used to refer to an economic contraction seen for six consecutive months.
This time around the Ministry for Economic Development sounded more optimistic, with Andrey Belousov promising a kind of an "economic miracle" for Russia. He said the economic growth slowdown trend could turn around as early as the third quarter 2013.
"We anticipate that there will be a turning point in negative trends already in the second quarter and that economic growth will surpass 3% in the second half of the year," Belousov specified.
Rosstat will give more detailed Q1 GDP data in the middle of June.