AEBRUS warns of business impact on new foreign employee regulations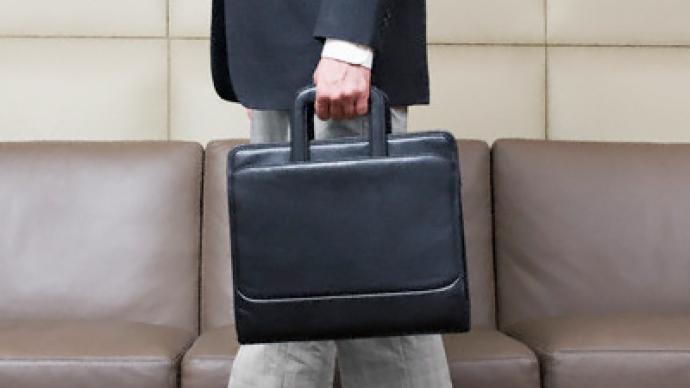 The Association of European Business in Russia, AEBRUS, has warned that recent changes to migration laws affecting the registration of foreign nationals in Russia could produce unintended effects for business using expatriate staff in Russia.
New laws which came into effect on Tuesday foreign nationals working in Russia can no longer register at their place of employment, with registration only allowed at the individual's place of residence.Also under the new rules, foreigners will no longer need to deregister when leaving Russia, with the Federal Migration Service automatically deregistering foreigners when they receive information from border control authorities.Ostensibly the new regime should remove a considerable issue for many expatriates employed in Russia, replacing a previously existing need to deregister before leaving Russia, and facing fines of up to 800,000 roubles, for companies, where employees failed to deregister.But AEBRUS notes that the changes could increase the number of foreigners with the illegal status, or trigger higher rent rates for foreign citizens, with many expatriate employees entering directly into accommodation rental contracts with landlords.It notes that the landlords will now have to incorporate the registration process for their tenants, leading to issues where landlords are absent, or not in a position to comply with registration requirements, and that complexes home to significant numbers of foreign nationals will now need to expend considerable time and resource on managing the requirement. AEBRUS CEO, Dr Frank Schauff, commented that the move – which he notes would have the effect clamping down on undeclared taxes by landlords with foreign national tenants – could likely to lead to some problems for international employees in Russia."We are exceedingly worried about this change introduction, which was passed without consultation with international community in the Russian Federation. Over half a million citizens of the European Union register in Russia annually. Foreign specialists coming to work in Russia usually carried out migration registration through the organisations they work in, and now this is not going to be possible. We understand the concern of the Russian authorities regarding the problem of non-payment of taxes on rent by unofficial landlords, but this does not apply to the foreign specialists and this prohibition will place them in an extremely difficult situation."Schauff called for the changes to be put on hold and for further discussion with interested parties to establish a workable process."This measure contradicts the long-term objectives of the Russian government for the modernisation of the Russian economy and liberalisation of the migration legislation for foreign investors and specialists, and, in particular, the Federal Law N86 from 19.05.2010 "On changes to the Federal Law "On legal regulations for foreign citizens in the Russian Federation". Therefore, in avoidance of the numerous problems for foreign citizens, working in Russia, we consider it appropriate to put on hold the enactment of this change to the migration registration of foreign citizens. We believe it reasonable to either make arrangements for a discussion of migration registration reform for foreign citizens with participation of all interested parties in order to establish a single procedure for registration of foreign citizens arriving in Russia for work reasons, with a possibility for employer to register the foreign worker, or consider the full abolishment of migration registration as such, having provided for the use of existing databases at the border check points for control measures, in the prospect of the visa-free regime introduction between the Russian Federation and the EU."The Federal Migration Service says the new laws are intended to make life easier for 'specialist' foreign nationals, and their families, and notes that the employer organization can still act as an agent for a landlord where it has notarized power of attorney.The FMS says that for 'specialist' employees – employees with a salary of more than 2 million roubles per year, academic employees with a salary of more than 1 million roubles per year, or those employed at the Skolkovo research centre- the period within which registration is required has been expanded from 3 to 30 days.Ekaterina Egorova, a Deputy Head of the Federal Migration Service, said earlier that the changes would add to the current number of skilled foreigners working in Russia, which now stands at about 3500 thousand people.For more on the story Russia Today interviewed  Dr Frank Schauff, which you can find in the video.
You can share this story on social media: