The financial literacy train takes off for a second trip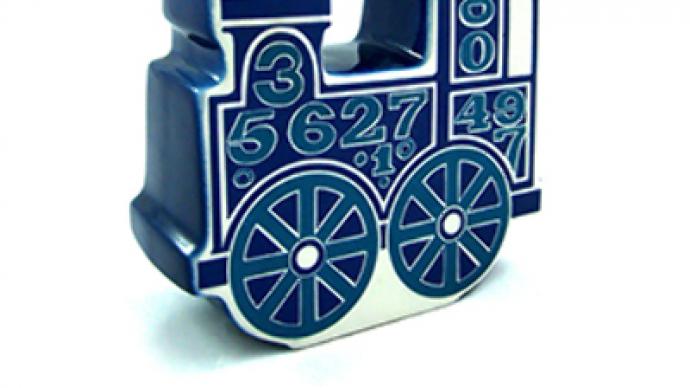 The second financial literacy train will set off from Moscow on October 3 to promote financial literacy in Perm, Tymen, Ekaterinburg, Chelyabinsk and Ufa.
The financial literacy train is a joint project of the Federal Financial Markets Service, investor.ru, Interfax, and the Russian Stock Exchange Union seeking to promote financial awareness and literacy amongst the wider public.Business RT spoke with Roman Goryunov, Chairman of the Management Board of the RTS Stock Exchange, about the need for increased financial awareness in Russia.
RT: What is your assessment of financial literacy in Russia compared to Europe and the USA?
RG: "Today the share of people in European countries, who use various financial and stock market tools for planning their finances reaches about 15-20%. It is interesting that it is about the same percentage in India and China. In the United States the financially active population share is much higher, while  In Russia it does not exceed 1% of the total population. The Russian stock market is relatively young, therefore very few of our fellow citizens are aware of the opportunities it offers."
RT: Have there been previous attempts at promoting financial awareness and how successful have they been?
RG: "This work has always been there, it is in progress. I can say that the RTS Stock Exchange both on its own and with partners constantly runs conferences, workshops and other educating activities targeted at a wide circle of investors. Geographically, we cover a vast territory, from Kaliningrad to Vladivostok. We publish a large number of study materials and books on financial and stock market. In partnership with the leading Russian higher education institutions, we run a number of research and education programs aimed at increasing financial literacy. RTS Stock Exchange runs a number of popular contests such as Guess RTS Index and Best Private Investor – thanks to these, investors learn more about the stock market and its various tools.The achievements can be judged only by the number of new market players joining the stock market – and we can talk here of a consistently growing number of private investors."
RT: Does the level of population's financial literacy have an impact on economic processes in our country, and how?
RG: "Of course it does. If we talk about the country on the whole, by investing into financial tools such as securities, pension funds, investment funds, insurances, bank deposits, and derivative tools, each citizen facilitates the growth of the financial market's liquidity and increases the inflow of investments into the country's economy sectors."
RT: What has the First Financial Literacy Train project achieved?
RG: "The project is unique in a way that it is practically for the first time that representatives of the Federal Financial Markets Service, financial institutions, professional market players, experienced and new private investors now have the opportunity to run a dialogue and discuss the current market situation and get answers to their questions. The organizer's estimate is that over 5 thousand people living in a number of Russian cities have been covered by this event, all of them are interested both in increasing their own financial situation and in developing the financial infrastructure in the entire country."
RT: Did the previous project meet its objectives?
RG: "The essential achievement is that the project has drawn the general public's attention and gave an impetus to further activities and further financial literacy projects. Our citizens show more interest in investment and savings options. Professional market players are now aware that they need to work consistently in this direction."
RT: What are your objectives this time?
RG: "Our main objective is to support and facilitate the process of formation and maturing of stock exchange investment market and to show that stock exchange investment tools are easy to understand for any person. I'm sure that continuous regular work in this direction will help increase our population's financial literacy."
Business RT: Anastasia Kostomarova
You can share this story on social media: