Russia to expand on global grain market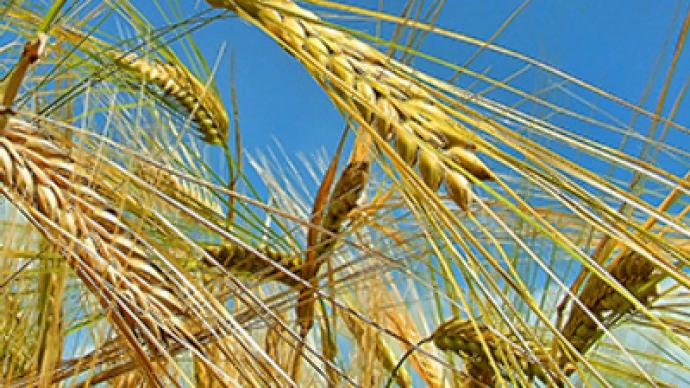 Russia is planning to expand its presence on the global grain market amidst forecasts for little significant growth in domestic consumption.
The head of the Russian Grain Union, Arkady Zlochevsky, explained the prospect of expansion.
"The coming agricultural year will be a year of expansion for Russia's presence on the global grain market." He added, "We have no other choice. There is no chance for a substantial increase in domestic grain consumption."
The amount of grain expected to be exported is estimated by the Grain Union at 21.6 million tones. Zlochevsky believes the figure could be higher due to changing market conditions and declining prices on the market and believes Russia will be able to sell grain at the best price.
"We will export more next year. We will have to sell on a very competitive market to changes in exchanges rates, particularly the decline in the Euro's value."
Zlochevsky said that export subsidies would also be offered and are already being applied to transit of grain into Kazakhstan and China. The Agriculture Ministry also supports further subisides, but Zlochevsky says it is a matter of finding the money.
"The main issue is the source of the subsidies, since the budget is fairly weak. We are once again posting the issue of having the export subsidies total 10 billion Roubles. They should be received by exporters on a competitive basis."
You can share this story on social media: