Price of cigarettes in Russia to jump 50% next year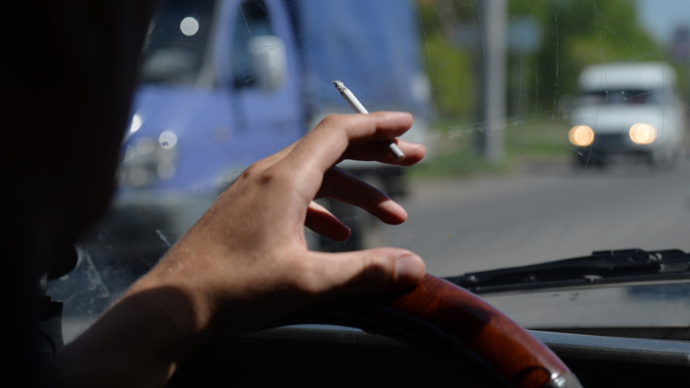 The Russian Ministry of Finance plans to raise tax on tobacco by 50% to bring it closer to European levels. The World Health Organization has suggested Russia needs a seven-fold increase by 2020.
The draft legislation is to be presented to the government on June 20, Izvestia daily reports.
Excise duty on filter cigarettes will be raised to 820 roubles ($25)  per thousand cigarettes from 550 roubles ($17). The hike will increase the retail price of cigarettes by 50% to an average $3 per pack, the paper calculates.

The excise tax on alcoholic beverages also will increase, the paper reports. It will go up from 9% to 25% on spirits, 14%  on wine, and 4% on champagne.

The duties will be raised to equalize taxation of tobacco products with other European countries, the paper reports.  
The fight against smoking is the second reason for the increase. If the price is increased, children, adolescents and the poor will either smoke less or move to low-quality tobacco, the paper reports.

"The less tobacco is available to the public -  the better.  About 30% of Russian school children smoke. The harm of low quality tobacco is not much different from high quality tobacco, but to smoke it is less enjoyable," Izvestia quotes the country's chief neurologist  Eugene Brune.

The initiative may lead to a sharp increase in counterfeit tobacco and unfair competition from Customs Union members, the paper quotes experts.

"Tobacco companies will really have a hard time. An open border with Kazakhstan and Belarus allows anyone who wants to bring cheaper cigarettes into Russia legally" , the paper quotes the executive director of the Tobacco Industry Development Council Eduard Vorontsov.

Earlier this month the World Health Organisation suggested Russia's Ministry of Health push for an increase the excise duty on tobacco products seven-fold by 2020, the media reported. If this happens, the average price of a pack of cigarettes will rise to 240 roubles ($8) from the current 60 roubles ($2), RIA Novosti quotes the Ministry of Health representative. Under this scenario Russia's budget will receive up to $20 billion in taxes.

In the US, President Barack Obama has proposed to nearly double federal excise taxes to $1.95 on each pack of cigarettes to compensate for the recent drops in revenue paid to state governments that back tobacco-settlement bonds, Reuters reports. A proposed tax increase would boost an average pack price to nearly $7 in the US, the agency calculates.