Russian deposits gain in popularity, while European banks lose allure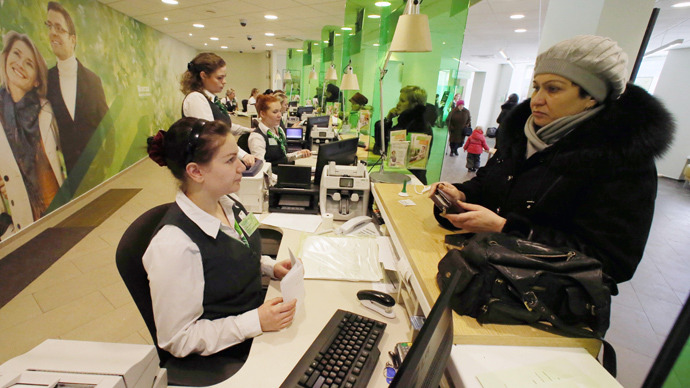 While European banking is suffering a 'deposit exodus', Russians seem to become increasingly comfortable about bringing their money to the country's lenders.
Individuals in Russia increased their saving deposits by $16 billion during 1Q 2013, according to the Agency for Deposit Insurance. The number compares to a $3.6 billion increase a year earlier.
Longer term deposits seem to be more popular than checking accounts. The share of deposits for a period above a year increased to 60.9% between January and March, while the share of call deposits was down to 17%. And the deposits between $22,600 and $32,300 grew the fastest, as they were up by 8.1% in terms of overall volumes.
The most evident reason for such changes in deposit preferences is the high interest rate, as Kommersant daily explains. The average rate for one year rouble deposits in Russia reached 9.6% in 1Q 2013.
It's not just high inflation in Russia that has pushed the rates up, but also a traditional lack of trust among Russian lenders. Rising competition among Russian banks that seek to stay ahead of the market in terms of new deposits is also a factor, the paper explains.
Deposits inflow makes Russian banking quite the opposite to what's happening in the southern European states. Italy, Spain and Greece are among the countries that suffer from deposit withdrawal, as increasing unemployment is biting into people's incomes, coupled with vanishing trust in their banks.
One of the most frustrating cases in European banking was an introduction of the Cyprus rescue model, where people with deposits above 100,000 euro  were levied with a tax of up to 30%. That was a requirement for Cyprus to receive the necessary debt financing from the Troika of international creditors – the European Central Bank (ECB), the International Monetary Fund (IMF) and the European Commission (EC).Though the model hasn't become general practice across European banking, confidence in the eurozone's economy slumped for a second straight month in April, according to European Commission data.