Economic outlook for 2011
Published time: 10 Jan, 2011 05:31
Edited time: 19 Jan, 2011 14:05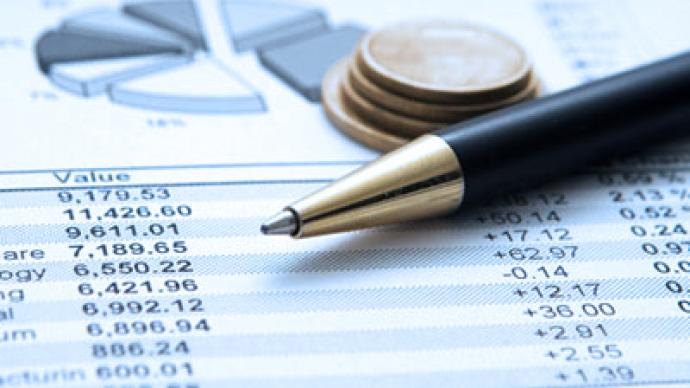 With the Russian economy pulling away from recession in 2010 Business RT spoke with economists and analysts about the outlook for 2011.
Deutsche Bank Russia Chief Economist Yaroslav Lissovolik says that for him a key for the coming year is Russia's imminent accession to the World Trade Organization, which he says will open up investment for the Russian economy. He says this will help underpin the Russian rouble, on the back of increased investment flows, with Real Estate having the biggest growth potential in the coming year.
"My major expectations for 2011 are mainly connected with Russia finally joining WTO, which I take as generally positive for our economy. This will open more investment opportunities for Russia, improve its exports and help increase the number of alliances with foreign partners. Strengthening rouble will make investors come back to Russia and Russia's economic growth will be a bit up, from 4% GDP growth this year to about 5% in 2011. Talking longer term, I expect Russia to come back to pre- crisis levels in 2013, when investment into fixed capital have developed, and which I take as the main condition for a sound and stable economy."
Otkritie chief economist Vladimir Tikhomirov also believes the economy will continue to grow at about the same 4% rate it has done in 2010.He too is expecting a rebound in housing, with agriculture coming back after taking a drought induced hammering in 2010.
"I think, that next year the economy will grow the same 4% and remain commodity dependent. But I expect the housing market to recover, while the growth in other real estate sectors is doubtful as the prevailing private projects there were frozen. And taken the recent 22 trillion roubles 10 – year programme to reequip Russian Army, the Military Industrial Sector will also grow, I think. Agriculture will show its usual growth in 3Q 2010, which this time will accelerated by a low base effect. Consumer and financial sectors will grow the average 4%."
Like Tikhomirov, FBK's Director of Strategic Analysis Igor Nikolaev believes that the energy sector will continue to dominate the outlook for the Russian economy.He also sees increased defence and aerospace exports and adds that the dormant Russian biotechnology sector could see some upside.But he notes that coming to terms with the concept of economic competitiveness remains an issue to be addressed.
"Russia's economy remains commodities dependent in 2011, with some possible steps to becoming more innovative. But in case with our country people don't understand the basis for growth that is, I believe, a competitive economy. It's not enough just to invent something new and then introduce that to the market, innovations should have a competitive market. So, it'll take years for our politicians to come to a correct understanding of the growth basis."
Troika Dialog Senior Economist Anton Stroutchenevski says energy will dominate the outlook for the Russian economy, providing clear choices for the government in how it wants to move forward.
"In 2011 oil prices and Governmental reaction on its dynamics will determine economic outlook. If oil remains at the current level – increasing budget revenues – than the Government will have two basic scenarios to follow. It can either focus on lowering the budget deficit and then an economic turnaround is possible, or again increase its social spending for the election campaign, which is the way to nowhere."