Russian economy fails to expand at Putin's rate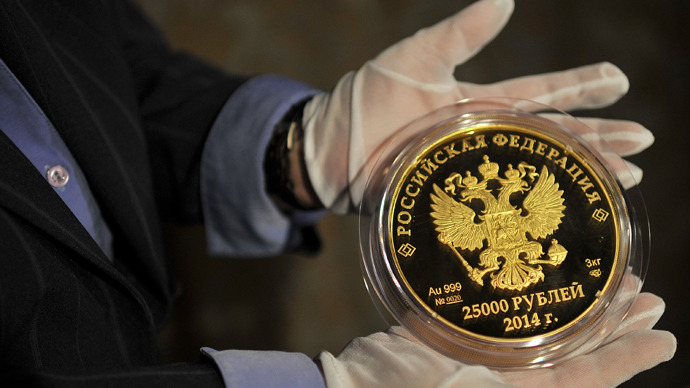 Russian economy is expanding slower than President Putin pledged in his election campaign last year. Real growth is likely to be at 2-4% against 5-6%, as promised.
The course of economic reforms is not being fulfilled according to President's plans, Morgan Stanley agency reported after having revised Russia economic forecast a year on since Vladimir Putin returned as head of state in March 2012.
The agency looked at 12 spheres and only four of them were ranked as "good", while six got "satisfactory" and two got "bad" marks. Macroeconomic policy is marked among the best, with such important achievements as approval of budget rules and the Central Bank's struggle to get a grip on inflation. But pension reform and tariff policy are dragging far behind and were ranked as the worst by the bank.
However the International Monetary Fund has a more optimistic perspective for the Russian economy. Speaking in February, Odd Per Brekk, Senior Resident Representative of the IMF in Russia, said mid-term 6% growth was possible if investment in production was boosted. But the IMF forecast for Russia's GDP was still more grounded. 
"We expect the Russian economy to grow in line with its potential, at a moderate rate of 3.75%. The uncertainties in the global economic outlook translate into uncertainties also for the outlook for Russia, with the risks predominantly on the downside. At the same time, core inflation remains high and, on current policies, headline inflation is projected to stay above the Bank of Russia's forward-looking target path, aimed towards 4-5% inflation by end-2014," Odd Per Brekk said.
At the same time, the currently low unemployment and high capacity utilization rates suggest that economic activity was close to, if not above, its potential, Mr Brekk added.
"Indeed, recent IMF research concludes that Russia's "growth model" of the last decade―which produced a decent 5-5.5% average annual growth―may have run its course. This is because past growth was due mostly to increased capacity utilization and some improvements in efficiency, rather than investment in new and productive capacity, and also was boosted by rising oil prices. All told, the Russian economy is now pushing up against its capacity constraints," he said.
The Russian economy has a growth potential of 3.5-4% per year, but this requires structural change, Russia's G20 Sherpa and head of the presidential administration expert, Ksenia Yudaeva earlier told RT. In particular, improving the investment climate and relatively favorable growth rates in the EU, US and China are necessary to preserve this rate, she said.

You can share this story on social media: