Dvorkovich advocates radical re-shake of Russia's tax system to boost revenues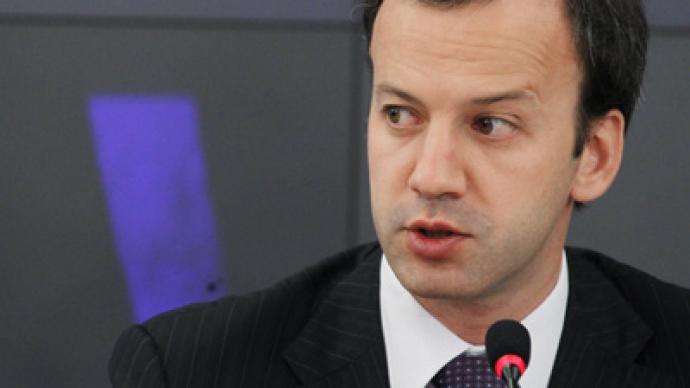 A top Russian policymaker has called for a major overhaul of the Russian tax system.
"I believe in new revenues, in finding new sources of income. And there are three ways to do that: one is property taxation; the second is a new way of taxing commodities, and thirdly better compliance." Arkadiy Dvorkovich, considered President Dmitriy Medvedev's top economic advisor, said in an interview with RT.Dvorkovich predicts the new measures can increase revenue by 30 percent.As a holdover from the Soviet Union, whose legislation didn't even suppose the existence of wealthy property-owners, Russia has low property taxes – "If people have two apartments, two large apartments, those people usually can pay more, right now property taxes are minor, for rich people, zero." said Dvorkovich. He plans a 5-year program of gradual hikes, beginning next year.Dvorkovich also believes that moving from a value-added tax to a simpler sales tax will help collect more taxes from small and medium-sized businesses. He labeled the current system "complicated" for both businesses and government, noting that it was designed primarily with big companies in mind.The policymaker additionally insisted that the government will continue with its controversial policies of increasing duties on alcohol and tobacco. Consumers have seen yearly double digit hikes of taxes on both in recent years; though in real terms the prices for alcohol and tobacco still remain far below EU levels. He did admit that he was aware of the danger of "pushing business into grey areas", which in practical terms would mean the increase in the underground production of moonshine or uncertified, potentially hazardous vodka.Among the potentially intimidating raft of new taxes, Dvorkovich did reassure Russians that he does not favour moving from the flat-rate 13 percent income tax that has been hailed a success.Dvorkovich, who is currently attending the World Economic Forum in Davos, also promised that Russia would join the OECD, which it has been expected to for nearly five years. The Organisation for Economic Co-operation and Development is a loose union of mostly developed countries concerned with collecting data and improving policymaking. While, the membership is not likely to have immediate practical impact, Russia will relish its admission into the prestigious club.
You can share this story on social media: