Russia in the driver's seat on rebounding car production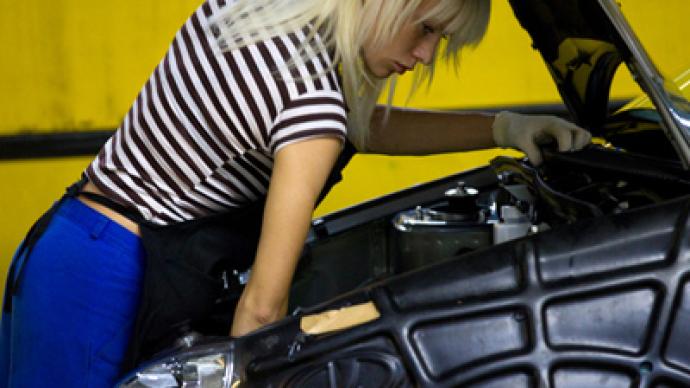 Global car production has over the course of 2010 began recovering from the slump inspired by the global financial meltdown, with the Russia helping to put emerging markets in top gear.
Just ten years ago the production in the developing counties accounted for just 20% of global output, 2011 it's expected to reach parity. Russia is one of the principle drivers of that trend – it's projected to supply 6% of the global market in the coming 12 months.Another factor for the growth in the domestic sector was due to the goverments cash for clunckers program which led the way to increased consumer spending. Ernst & Young analyst, Ivan Bonchev, says this was a key part in turning around the sector."The growth of the economy as a whole drives the market. The further development of bank loan programs and the recent car utilization campaign run by the state have been the factors for increased consumer spending." However, for the first time the majority of vehicles produced will not be domestic brands such as Ladas and Volgas. Instead Russians will be making Renaults, VWs and FordsWorld car sales have accelerated an impressive 19% in 2010, rebounding strongly from the financial crisis.The growth was driven mainly by the BRIC countries – Brazil, Russia, India and China.Analysts such as PricewaterhouseCoopers partner, Stanley Root believe China will take over the global centre of car production in the net five years."We are predicting ridiculous amounts of growth in China. It really is going to take over as the centre for car production in the world.But also India, Brazil and Russia will also play their part in growth.We are predicting that over the next five years half the growth in production in the world will come from the BRIC countries, and 6% coming from Russia." Manufacturers continue to view Russia as a particularly attractive market. Car ownership is still relatively low compared to the developed markets in the west. But the market has quickly been playing catch-up and is now the second largest in Europe, and with its population advantage is slated to capture the top spot from Germany within a few years.
You can share this story on social media: