Russia to cancel Cuba's $29 billion of Soviet debt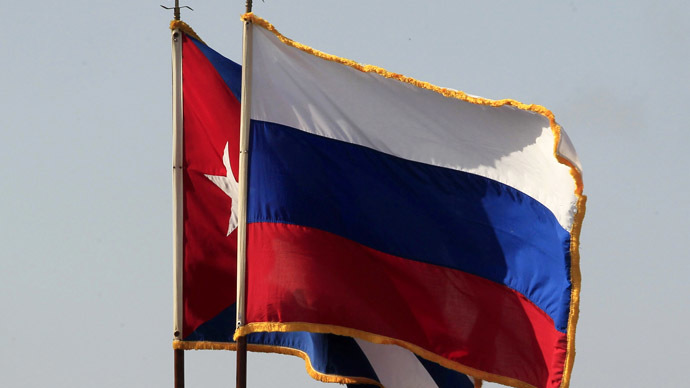 Russia is going to write off 90 percent of Cuba's $32 billion Soviet-era debt as part of a deal to end a 20-year dispute, according to diplomatic sources cited by Reuters.
Prime Minister Dmitry Medvedev agreed to write off the island's debt during a visit to Havana in February 2013, stressing details would be finalized by the end of the year.
In October, the two sides signed a refinancing agreement that requires Cuba to settle Moscow $3.2 billion over ten years, and Russia would forgive the remaining $29 billion, which is $20 billion in debt plus service and interest, according to Reuters. Between $5-6 billion of Cuba's remaining foreign debt is non-Soviet.
The deal still needs to be agreed on by Russian lawmakers, and there has been no comment from Cuban or Russian officials.
Cash-strapped Cuba has been feverishly trying to restructure its debt to jump start it's economy and attract investment. Three years ago it restructured $6 billion of its debt with China, and in 2012 Japan forgave about $1.4 billion, Reuters reports.
Mexico recently forgave $478 million of Cuban debt, and Havana agreed to pay back $146 million over 10 years.
In 2012 Cuba's debt was estimated by government officials at $13.6 billion. This debt is categorized as "active" foreign debt, and the other debts before its default in the 1980s is considered "passive", according to Reuters.
Cuba defaulted on its debt to the Paris Club- a group of the world's leading economies-Canada, France, Germany, Japan, Russia, the UK and the US – in 1986. Cuba doesn't belong to any international lending organizations, like the International Monetary Fund.
Cuba's total exports of goods and services is about $18 billion, but its economy has been pinched by the 50-year trade embargo by the US, which Cuban Foreign Minister Bruno Rodriguez has dubbed as "barbaric genocide" against Cubans, who generally live in poverty.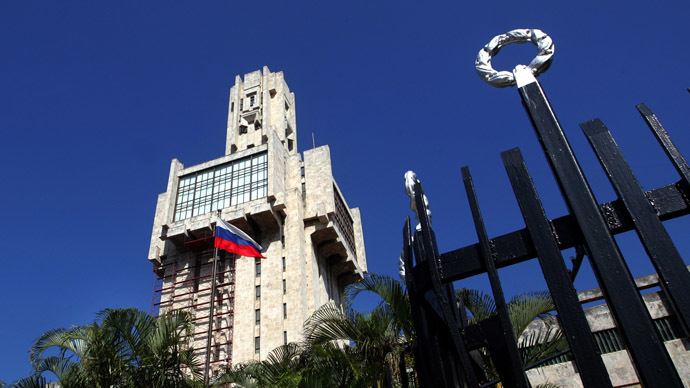 Soviet ties
After the fall of the Soviet Union, Russia became the legal successor of Cuba's loans, which have been rejected by Cuban officials because they held in a currency that no longer exists, to a country that no longer exists.
Russia has maintained that Cuba owed the money since Soviet times, while Cuba attests Russia should have compensated Cuba for breaking their bilateral economic relationship back in the 1990s.
Cuba remains a strong ally of Russia, with trade between the two countries at about $200 million last year.
Russian banks financing the debt forgiveness will be given a government guarantee.
Currently, Russian oil companies have a big interest in Cuba and are pursuing offshore drilling.
You can share this story on social media: