Russia joins anti-corruption convention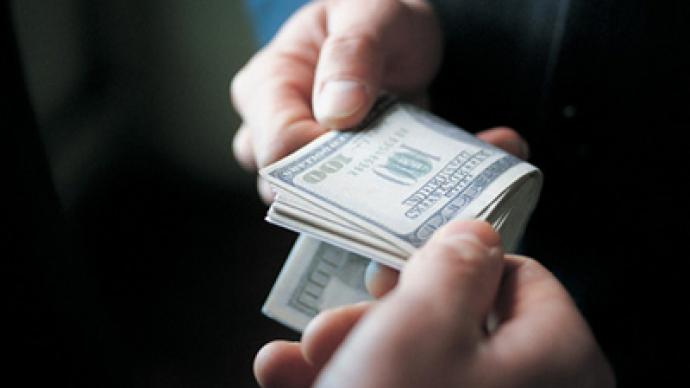 Russia has joined the Convention against bribery of foreign public officials in an effort to provide more transparency in international deals.
The bill for joining the convention was introduced by Russian President Dmitry Medvedev in November 2011. "Law is always the first step. These regulations must be implemented in judicial practice as soon as possible", Medvedev said. Later the Russian President is expected to assign agencies responsible for implementation of the convention. To pass the law Russian authorities had to make amendments to the criminal code and the administrative code of Russia to bring it into line with international anti-corruption legislation."From now on, not only people who give bribes will be called to account, but also those who  promise foreign officials money and other property in exchange for services", Medvedev explained.Joining the convention is among the conditions of Russia's accession the Organization for Economic Cooperation and Development (OCED). Presidential aid Arcady Dvorkovich says Russia could join the organization within two years. The organisation approved the convention in 1997. Implementing it will cost Russia more than 100,000 euro per year in fees to take part in OCED working group activities. "The OCED comes up with the best trade policy", says Nick Pool, RT's Business editor. "If you apply those regulations and recommendations, it leads to increased transparency, and a more predictable rule of law. And this is good for the investment climate, which is a key ambition of the Government".
You can share this story on social media: