Russia contributes to squeeze in timber prices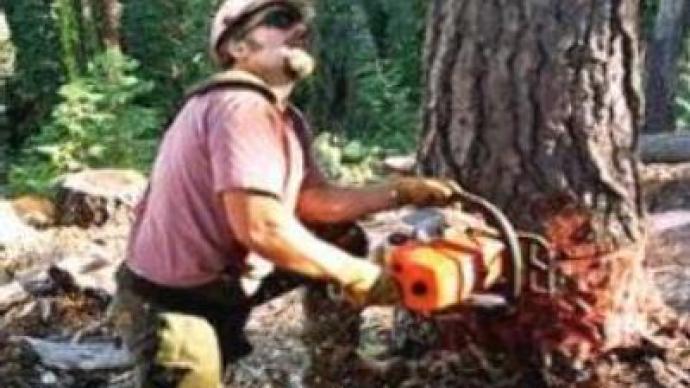 Global timber prices are soaring, with supply tightening as Chinese demand booms, and it may get worse once Russia introduces higher export duties on logs. The move by Russia aims to stimulate timber processing within the country.
In the UK the cost of garden fencing has jumped to the highest levels in decades, prompting protests in the national press.In his state of the nation address, President Vladimir Putin backed higher export duties on timber to stimulate processing. Russia plans to raise the rate to 10% and no less than 6 euro per cubic metre of raw timber. That is sure to strain the market further, analysts say.
"There will be a period of one to two years when exporting will stop making economic sense, but processing facilities have not yet been built. There will definitely be a slowdown in Russia's timber production overall,"
Konstantin Gulyaev, Chief Analyst, Region Brokerage, noted.Introduced at a low level, the timber tax pushed up export prices by 17% last year. Prices are seen rising by at least 20% this year.Major construction projects in China, now the second largest timber importer behind the United States, are worsening the supply shortage. Finland, which depends heavily on Russian timber, may look for alternative suppliers if Russia continues to price itself out of the market. Finnish complaints may even delay Russia's accession to the World Trade Organisation:
"They accuse us of protectionism, and in a way they are right. Finland is saying the policy as regards to timber exports does not help Russia's ambitions to become a WTO member. Undoubtedly, this is a major problem. On the other hand, the state does not see any other way to stimulate timber processing at home,"
Konstantin Gulyaev believes.
You can share this story on social media: