China, Russia and the US set up a rival to big three ratings firms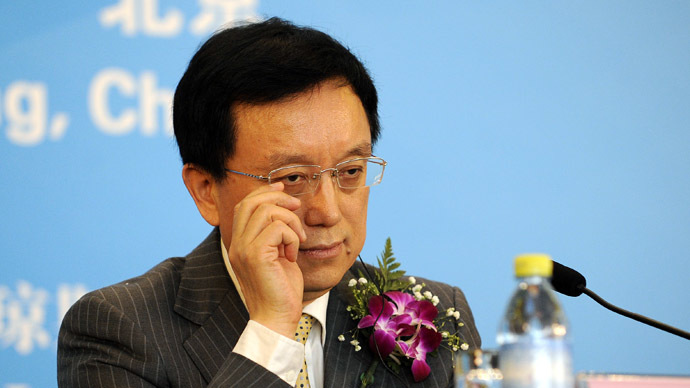 The new credit agency, the Universal Credit Rating Group, has been set up a rival the existing agencies Moody's, S&P and Fitch. It will based in Hong Kong, and provide a check on the big three, whom some analysts say have contributed to the 2008 crisis.
Dagon, RusRating and America's Egan-Jones Ratings will have equal shares in the venture, with an initial investment of $9 million.
The newcomer to the market is intended to provide some balance to the so-called Big Three which have strongly dominated the industry. Though rating agencies are a part and parcel of the global financial system, they were little known before the crisis. After the global turmoil broke out in 2008 Moody's, S&P and Fitch were strongly criticized for over-estimating complex mortgage-backed investments and thus persuading investment in "bad assets" by those who initially didn't want to take up the risk. It became one of the key triggers to the current economic crisis.
Ratings by the three global agencies have been used as guidelines for investors in their decision making, as they indicate to buyers of debt the probability of the debt being paid back.
Universal is to operate under a "dual-rating" system, which means other local agencies would also be involved and issue their own ratings. This will enable investors to "see there is a difference of view and then the investors can make their own mind up," CNN quotes Universal CEO Richard Hainsworth, who is also president of RusRating.
Experts say the move is definitely in the right direction, but it'll take Universal time to win credibility.
"Anything to introduce greater competition … will encourage everybody to have better discipline. But I think it will take time for this new rating agency to establish itself," Avonechith Siackhachanh, senior advisor in the Asian Development Bank's Office of Regional Economic Integration, told CNN.
Just a day before the deal Moody's downgraded the Hong Kong banking sector outlook to negative, referring to negative interest rates and the chances of a Hong Kong property bubble.
You can share this story on social media: