CBR leaves rates unchanged on balanced inflation and growth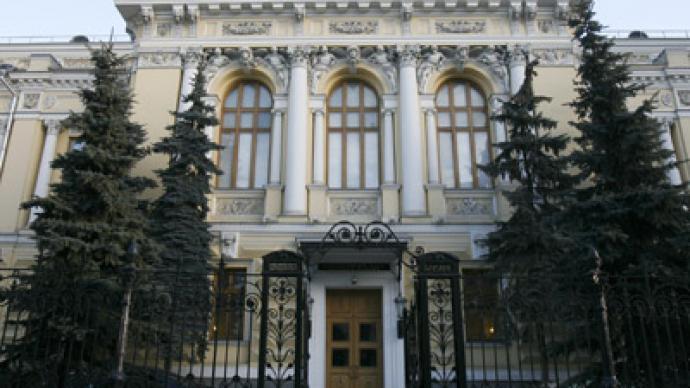 Russia's Central Bank (RCB) has decided to leave its key interest rate unchanged at 8.25%. Analysts say the move looks reasonable, as the current level has provided a balance of both inflation and economic growth.
While a lower rate would give room for inflation, any increase would mean more expensive borrowing, which will translates into slower economic growth."In September the pace of inflation continued to rise and reached 6.6%, which exceeds the inflation target range," CBR said in the statement. "However,…significant demand-pull price pressures are absent," the regulator added. Such minor inflationary risks were coupled with quite sound September economic performance in Russia. "…gross output remains close to its potential level," CBR said."In general, given further inflation growth, as well as growth of credit and deposit rates, such a CBR policy looks quite reasonable," Ekaterina Kondrashova of Investcafe explained.The September PMI report for Russia, that reflects business activity in the country's manufacturing, said that operating conditions in the sector were improving. In the meantime the eurozone PMI shrank to the lowest since Q2 2009 during the same period.On Thursday, the European Central Bank (ECB) also kept its main interest rate unchanged at the record low of 0.75% and reiterated a gloomy outlook for the economy of the 17 country eurozone. That underscored the bank's message that it had already taken steps to rescue the euro from collapse and that now it's up to governments to act.At the moment the ECB is tasked with keeping the annual inflation rate in the area below 2%. "Owing to high energy prices and increases in indirect taxes in some euro area countries, inflation rates are expected to remain above 2% throughout 2012, but then to fall below that level again in the course of next year." The CBR board's next meeting on monetary policy issues is planned to be held in the first ten days of November 2012. In September the regulator hiked the refinancing rate and otherkey rates for the first time since May last year. The quarter-percent rise surprised analysts, who said it betrayed concerns about inflation and could slow economic growth.