Central bank moves to extend deposit insurance moratorium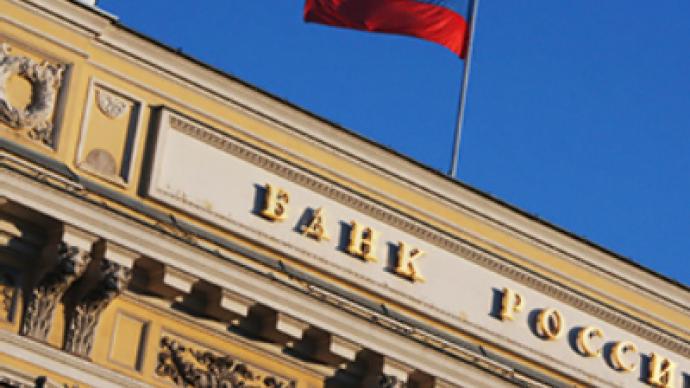 Russia's Central Bank is extending the moratorium on excluding the banks from the Deposit Insurance System until July 1, 2011, with analysts saying a deeper change in financial criteria is necessary.
Kommersant reports that The Central Bank applied to Duma and the Ministry of Finance on Monday, offering not to exclude certain Russian banks from the Deposit Insurance System list for another 6 months. The moratorium was introduced on September 28, 2009 allowing the central bank scope to continue including some banks in the System until December 31, 2010. Excluding the banks would otherwise mean a ban on deposit activity.
The central bank suggestion was made after the analysis of 3Q financial reports of Russian banks, though analysts told Kommersant they weren't critical. According to Mikhail Sukhov from the Central Bank, total losses in the Russian banking system went down to 18.1 billion roubles in 3Q 2010 from 24.4 billion roubles in 2Q 2010, and even further down to 16.6 billion roubles, IIB excluded.
Currently the list includes 911 Russian banks, with 88 of them now not meeting financial viability criteria, with Mikhail Matovnikov, CEO at Interfax – Centre for Economic Analyses, saying it's necessary to change formulas themselves rather than extending the moratorium, noting "the reason is in the very way of calculating coefficients of financial viability," and adding, "the things that matter are capital sufficiency and liquidity, and it's all right with them."
Igor Bulantsev, head of the board at Nordea bank, believes the move is significant.
"Taken the regulator's conservatism, the extension of concessions is obviously critical for some big banks, otherwise central bank wouldn't have done that."
Ludmila Lebedeva, head of board at First Republic Bank, believes the move reflects concerns about the financial stability of some smaller banks.
"Also, most of medium sized banks have unstable income and central bank needs to make sure their financial result is stable."
You can share this story on social media: