World's biggest potash cartel to renew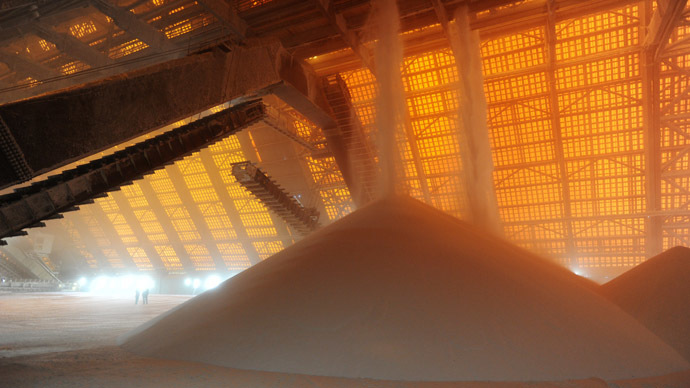 The new owners of Russian potash producer Uralkali are to resume cooperation with Belaruskali of Belarus, which means the cartel that used to control about 40 percent of world potash exports will be back.
"After the change of owners - shareholders were replaced by Uralchem [the world's second largest ammonium nitrate producer] and interests of Prokhorov[Russian tycoon-turned-politician] - Uralkali is ready to restore cooperation with Belaruskali," the Russian ambassador to Belarus Alexander Surikov told a news conference on Friday.
The Russian side "acted thoughtlessly and did not calculate all the consequences" from the collapse of the potash cartel, but "both sides were to blame," he said.
"The joint marketing of potash fertilisers should be restored. Most probably this would happen," Surikov said, adding that this would be advantageous for both sides.
In late July Uralkali announced it was withdrawing from the Belarusian Potash Company, the Minsk-based venture of Uralkali and Belaruskali, claiming Belarus was delivering potash outside their joint agreement.
At the end of August Uralkali CEO Vladislav Baumgertner was accused of abuse of power and was arrested in Minsk. In late November he was extradited to Russia.
You can share this story on social media: