Belarus promises not to 'eat away' $2bn loan from Russia
Published time: 25 Dec, 2013 21:22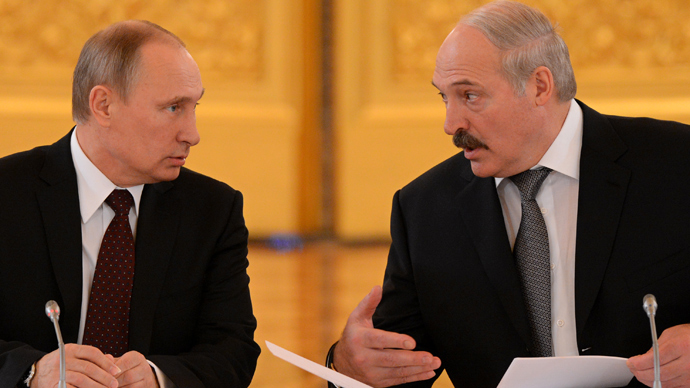 Belarusian President Alexander Lukashenko said that Minsk will not "eat away for no special reason" a $2 billion loan that Russia has promised to deliver in 2014.
After Russian President Vladimir Putin said on Wednesday that Moscow would help Belarus with another financial package, Lukashenko assured that the loan would be used efficiently and returned to the Russian economy.
The Belarusian president reminded that the country's economy was about 70 percent reliant on Russia's commodities and components, which means the money lent will implicitly contribute to Russia's economic growth.
"Both Russia's government and, all the more, President Putin, can count money very well; don't do anything just for the sake of it," Russian newspaper Vzglyad [Judgement] quoted Lukashenko as saying.
Belarus will receive the money in the form of an intergovernmental 10-year loan, leaving budget money untouched, explained Anton Siluanov, head of Russia's finance ministry.
Interest rates and credit terms will be discussed in 2014, and will involve some amendments to the budget law of the Common State of Russia and Belarus, the finance minister explained.
Russia decided to help its closest CIS trade ally by "taking into account what's happening in the world markets," Putin said.