Russia-Belarus gas talks fail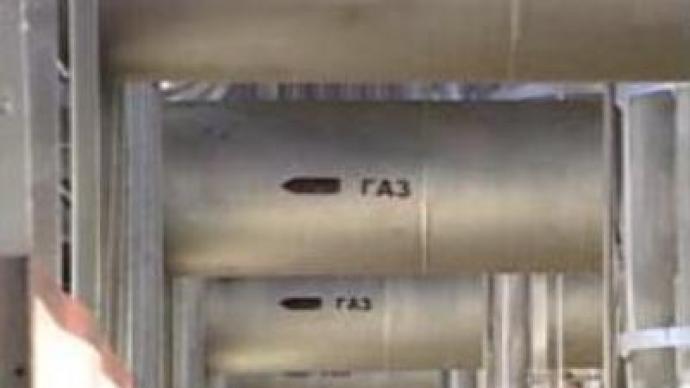 Moscow and Minsk have failed to reach an agreement on a new gas deal during talks in the Russian capital. If no contract with Gazprom is signed soon, gas supply to Belarus is to be cut.
Russian gas monopoly Gazprom states the price Belarus is paying at the moment is well below the market rate. Belarus wants Russian gas for the same price that neighbouring Smolensk region pays, namely for an interior Russian price. Belarus remains the last of former Soviet republics to get Russian gas for a reduced price. At the moment the country pays less than $US 47.00 for 1,000 cubic meters.At the same time Georgia signed a deal for gas supply for $US 235 for 1,000 cubic meters last week. Similar contracts have been signed with other former Soviet republics.To prevent a possible cut in supply Gazprom has proposed that Belarus split the price between cash and shares of its state-owned gas company Beltransgaz as well as offered some concessions. The proposal was subject to latest negotiations in Moscow.
"Belarus was presented with very advantageous terms for gas sales in 2007,"
said Gazprom's chairman Aleksey Miller. "
No other former Soviet republic enjoys the same benefits and privileges today. No export duty is currently levied on shipments of Russian gas to Belarus. If the export duty was levied, the gas price for Belarusian consumers on the border between Russia and Belarus would be $ US 260 per 1,000 cubic meters, but, bearing in mind our partnership relations, we have found it possible to provide Belarus with the largest privileges in the gas sector. In addition, we have agreed with the assessment of the value of Beltransgaz, a 50% stake in which may be used to pay for Russian gas."
However, the talks resulted in no new contract signed, as the two parties failed to agree on the Belarusian company's value. With less then a week until the current contract expires, Belarus may face a gas crisis much like Ukraine at the beginning of this year. Gazprom seems to be certain Russia's closest neighbour will eventually agree to the company's terms. Speaking about the results of the talks in an interview he gave to Russia Today, Sergey Kupriyanov, Gazprom's spokesman, said that an agreement with Belarus should be reached by the end of the year.
"Our talks with other former Soviet republics seem to indicate that there are grounds for finding the solution to the problems," he claimed. "For example, last week we signed a contract with Georgia in spite of the fact that for many months we heard that our proposed prices were unacceptable for Georgia. Moldova is another good example."
According to Mr Kupriyanov, regardless of what scenario will materialize in relations between Russia and Belarus, Gazprom will fulfill all of its commitments to its European partners concerning gas supplies to Europe, especially during the winter.
You can share this story on social media: