Bananas the victims of Arab Spring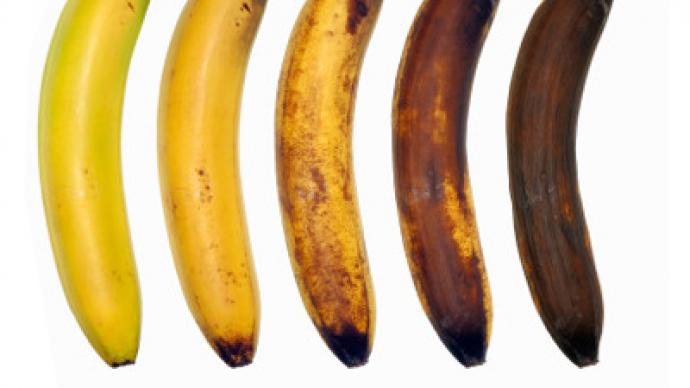 The leading importer of bananas in Russia, JFC Group has filed for bankruptcy, claiming the Arab Spring and ensuing instability on the global market have undermined its business.
The major fruit importer had a 40% share in the Russian fruit market, with sales turnover of around $650 million, according to its own data. The company also sells fruit internationally."JFC Group operated about 30% of its sales in the South Mediterranean: the company bore losses due to the rupture of business contacts, loss of markets and charge-off", JFC Group said in a statement.When JFC was forced to quit its business in the South Mediterranean, the company was left with a considerable amount of unsold fruit, which it took to Russia. This lowered prices for bananas in the country from 30 to 21 – 23 roubles per kilo. Does the company's bankruptcy mean Russian customers could be left without bananas? JFC insists it has enough resources to continue receiving supplies from Chili, Argentina and Ecuador as the contracts are still in force. "Bananas are cheap and probably the only affordable fruit for vulnerable social groups, bananas can't be substituted with other products", JFC stressed. Russia's major food stores have reported that there have been no disruptions in fruit supply. The company's other businesses have also gone bananas. JFC has been forced to sell the Aeroplaza business centre and hotel Rechnaya in Saint Petersburg. The city's Frunzensky department store, also owned by JFC, recently came under control of Sberbank, JFC's main creditor. But some experts say the reports of JFC's failure are greatly exaggerated. International shipping company Star Reefers Pool recently sued JFC for the halfway cancellation of a contract, claiming some $50 million. JFC merely filed for bankruptcy to avoid legal proceedings and payments in these hard times, experts say.
You can share this story on social media: