Agricultural debt burden looms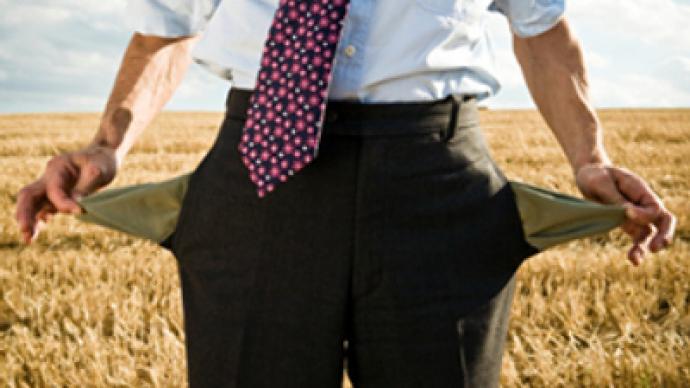 Agricultural producers are facing a lack of finance to pay an estimated 127 billion roubles in debts despite government financial support, according to Vedomosti.
As support for agricultural producers negative drought First Deputy Prime Minister Victor Zubkov has announced financial support to the agricultural sector totalling 35 billion roubles across 20 regions
That comes after Sberbank issued 51.9 billion roubles worth of corporate loans for financing regional enterprises in July, with Sberbank believed to have 391 billion roubles worth of agriculture related loans and Rosselkhozbank estimated at 618 billion roubles. However, the Central Bank estimates the total amount of agricultural sector loans at up to 850 billion roubles.
Bank of Moscow analyst, Yegor Fyodorov, believes that a significant volume of the agriculture related lending is at risk of becoming non-performing.
"In fact, about 15% agriculture sector loans can become bad debts and banks will have to boost their reserves – that will affect their profits"
Tigran Oganesyan from Uralsib argues that the level of debt burden on the industry is high, yet the amount of the credit extensions can be evaluated only after harvest
"The agriculture sector can be saved from collapse only be means of extended credits or refinancing measures."
After a recent meeting with banks on the subject of financing for agricultural producers, in light of the drought, Zubkov said he was confident that bank would continue their support
"The banks have expressed willingness to reduce rates in some cases, on the current and future agriculture sector loans."
Zubkov added that the Ministry of Agriculture, Ministry of Finance and the Ministry of Justice agreed on a draft resolution subsidize rates for credit extensions with 6.7 billion roubles planned to be allocated from the federal budget each year. The money will be eligible for borrowers from 27 regions, and the subsidy will vary from two-thirds to 100% of the Central Bank's refinancing rate.
"As soon as the funds are found the government will sign a resolution to allow banks to roll over loans."
You can share this story on social media: