Advertising looking up in 2011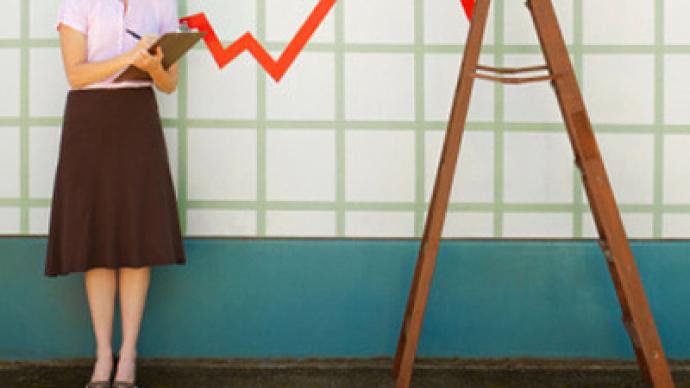 The Russian advertising market has rebounded strongly through the course of 2010 with industry players looking for more upside in 2011.
According to Group M yearly research, Russia advertising expenditure will increase by 12% to 228 billion roubles in December and by 15% to 261 billion roubles in 2011. Video International and ZenithOptimedia are more bullish forecasting 14-16% growth in December and 16-18% in 2011.
Association of Communications Agencies of Russia (ACAR) recorded a 14% increase of advertising spending during 9M 2010. Yevstafyev Vladimir, Chairman of the Commission of Experts ACAR, says the outlook is reliant on the overall economic environment.
"The Advertising business is a litmus reflecting the current economic situation. Advertising business shows a reaction to the economy with a delay of one year. Pent-up Consumer demand has created a skyrocketing advertising demand. Above all we can observe the retail sector rebound and the advertisement industry is close to overheating. We can say that normal growth should compare with the economic growth."
Yevstafyev added that consistent growth and accelerating business activity will definitely lead to price increase in the general media.
"In 2009 the total budget of advertising has decreased by 26% to 204.2 billion roubles. 2010 looks more positive with 14% increase over 9M to 159 billion roubles. We recorded a quarterly increase, notably during January-march a 5% hike, next quarter up 15% and 20% by the end of September. Growth will inevitably lead to a rise in advertising price."
4Q is the most fruitful for Media agencies when spending on advertisement account to 1/3 of the total Media budget.
Internet advertisement and cinema screen advertisement gaining high popularity and accelerate expansion Group M reported.
"Internet site advertising has brought 25% more income in 2010 and amounted to 9.6 billion roubles. Content type of advertisement has shown the highest growth of income, rocketing by 40% to 15.8 billion roubles. Cinema screen advertisement became 15% more popular with income from advertising reaching 575 million roubles."
Internet advertisement will be up 36% to 35 billion roubles in 2011 and Radio advertisement will also be among the leaders with 15% growth and 11 billion roubles revenues said Vladimir Yevstafyev.
"The more retail and industry rebounds the more we see the demand for modern unique and highly effective advertising instruments and media sources. Among the year leader and future core media field is internet. On the back of tourist industry recovery and growth along with telecommunication sector services expansion and improvement advertising is becoming more personally focused and region orientated. However, we have noticed a decrease in Real Estate demand for advertisement."
Yevstafyev added that the coming year would see cinema advertising return to centre stage.
"Mobile phones and pay systems along with narrow specialization cinema screen advertisement will be also among business favorites in the coming year."