Russia acquires majority stock in largest titanium producer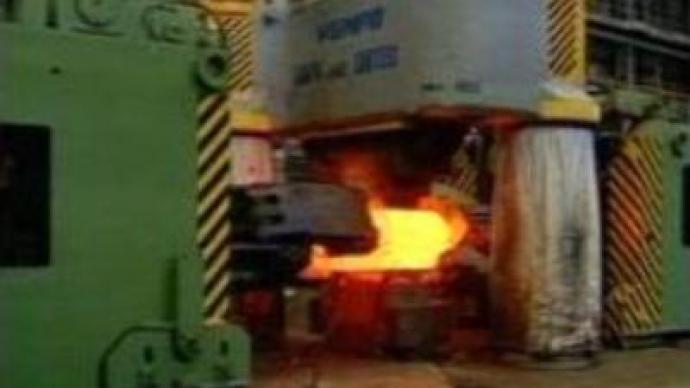 The Russian state has become the majority shareholder in the world's largest titanium producer VSMPO-Avisma. Last November, the state-owned arms trader Rosoboronexport acquired a 66% stake in the company.
Head of Rosoboronexport Sergey Chemezov, an ex-KGB officer, became the new Board Chairman.Some experts said this represents a disturbing trend in the economy, while others believe state ownership may actually be good for the company, especially given its ambitious growth plans.The fact is that the firm intends to significantly raise its production in the next 5 years, and also wants to become the dominant supplier of the metal to its major consumers, Boeing and Airbus.Moreover, the company aims to buy other firms involved in titanium production, with potential targets in the CIS.As for the plans of the state, to industry watchers the move came as no surprise given the government's ambitious plan to revive the country's aircraft industry, which uses great amounts of titanium.In addition, it should be taken into consideration that the global shortage of titanium metal looms large before Russian as well as the world's industry, as both biggest global aircraft producers Boeing and Airbus have very ambitious plans to increase production of their aircraft.Therefore, the Russian government is thought to be securing supplies of the metal to have it in stock for the Russian aircraft producers.Furthermore, the state seems to have realised that the role of titanium is today at an all-time high. It is used for building submarines, aircraft – civilian and military, rockets, and nuclear power stations.The titanium-maker itself believes the state must be present in companies of strategic importance because this makes their long-term development more secure.On the other hand, one of the main critics of the project, the OECD (Organisation for Economic Co-Operation and Development), said state ownership leads to corruption, while government interference distorts corporate development.
You can share this story on social media: