Rusal strengthens Russia's position in aluminium market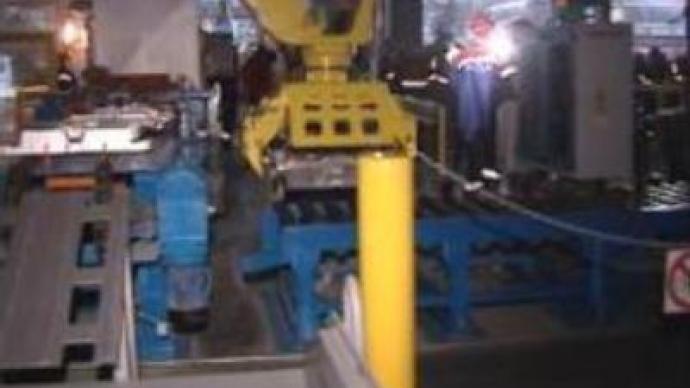 Aluminium giant Rusal has opened Russia's first new smelter in 20 years in the Siberian Republic of Khakassia. It's hoped the metal producing factory will help secure the country's position at the forefront of aluminium production.
The first batch of aluminium flowed from the giant smelter at Khakas aluminium plant. The smelter uses modern technology, designed by specialists of Rusal. Besides, the plant is the cleanest and most environment friendly.
«12 years ago, when we first came to this plant, many things seemed unrealistic,»
recalls Rusal's Chairman Oleg Deripaska.
"People wouldn't get paid and there were lots of other problems. Still, people who worked here believed possibilities for new technology would emerge. This smelter is the first of many. Rusal will build more than 10 plants within the next 10 years. Most of them will be located in Russia."
The capacity of the smelter is 300,000 MLN tons per year, which will push Rusal's production of primary aluminium up 11%.
"It's a remarkable event,"
says Aleksandr Livshits, Rusal's Deputy General Director.
"The Russian Aluminium Company has opened the Khakas aluminium smelter. It is located on Russian territory; it will pay taxes in Russia and provide jobs in Russia. It will become part of the Russian aluminium company. We are happier than we can put into words."
Aluminium is in ever increasing demand in a range of industries – from construction to cars. The commodity has risen 40% in price over the past year.
You can share this story on social media: