Rusal signs off on $16.8 billion debt restructure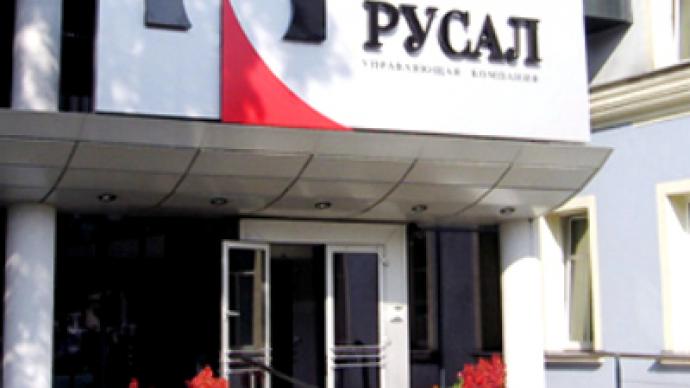 Russian aluminium producer, Rusal, has announced the signing of a comprehensive agreement enabling it to restructure $16.8 billion in debt.
Rusal says the deal will reinforce its competitive position and enable it to focus on new strategic objectives. The agreement will see the restructuring of $7.4 billion in debt to international lenders split into two phases. The first phase over 4 years will see Rusal pay principal repayments when it can according to company performance at a rate fluctuating between 1.75% and 3.5% over Libor depending on the debt level, with the remainder to be capitalized. The second phase will see the remainder of Rusal's debt refinance by the company's current lenders for a further 3 years. During this phase Rusal may seek to refinance at more favorable terms if it can.
In addition to this Rusal has signed an agreement with its Russian lenders, Sberbank and VTB, to restructure $2.1 billion in debt, with repayments over 4 years at between 8 and 9%, with the possibility of a further 3 years extension.
On its $2.7 billion in debt to Onexim, controlled by Mikhail Prokhorov, Rusal has agreed to convert $1.82 billion into a 6% share in Rusal, with the remaining $880 million to be restructured according to the same terms agreed with international lenders.
The restructuring process for Rusal has encompassed more than 50 separate agreements with 70 lenders. Rusal CEO, Oleg Deripaska, says the restructuring will enable the company to focus on long term strategic objectives.
"The signing of RUSAL's debt restructuring deal closes the chapter on a project of unprecedented size and complexity. All the parties involved in it have passed this test of the world's economic slowdown and we want to thank our lenders and shareholders for their support that resulted in the deal which sets a major benchmark for the international and Russian businesses. RUSAL has passed a major threshold, confirmed its leadership as a sustainable global business and is ready to focus on implementing its new strategic objectives."

Denis Nushtayev, Senior Analyst at IFC Metropol says the expected announcement is positive news for Rusal.
We believe this news quite expectable and indeed necessary for the IPO of the company in Hong-Kong, which is very timely, given the ongoing rise of aluminium prices – above $2,150 per tonne. Restructuring of the arrears to Mr. Prokhorov in $2.7bn is a positive step, with $1.82 to be converted into a 6% RUSAL stake. As a result, the overall debt of RUSAL will go down from $16.8bn to $14.9bn. According to our estimation, RUSAL's value, considering the restructuring data, amounts to $19.6bn.