Rusal denies sale Norilsk stake sale talks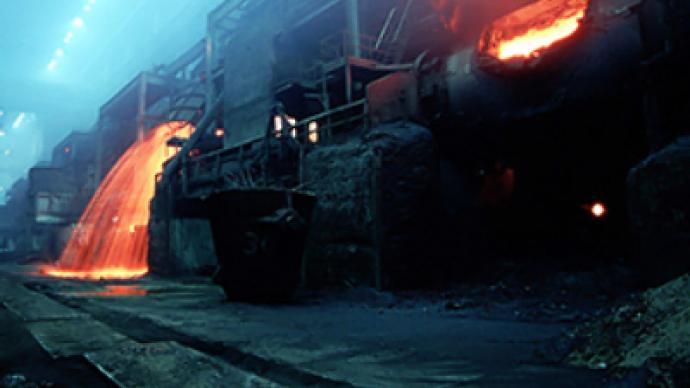 Rusal has issued a statement denying reports in Kommersant that CEO Oleg Deripaska has had conversations with Vladimir Potanin, about Rusal possibly selling its stake in Norilsk Nickel to Interros.
The denial, in an emailed statement, said that the reports about the start of negotiations
between Oleg Deripaska and Vladimir Potanin over a possible sale of Rusal 25% stake in
Norilsk Nickel were incorrect, adding that Oleg Deripaska and Vladimir Potanin have not discussed the issue of any possible Rusal stake sale. The Rusal statement emphasized that it had no intention to sell its stake and that any speculation about this was groundless.
The statement came after Kommersant published an article saying that a meeting between Potanin and Derepaska was held on Tuesday right after the meeting on implementation of priority projects in Siberia with Prime Minister Putin.
Potanin said in an interview with Kommersant that a strategic pool of investors will be created and financed by banks to buyback Rusal stake, adding that Norilsk Nickel will also take part through its pension fund. He added that Norilsk Nickel has enough funds but the position of minority shareholders also had to be considered.
Vladimir Potanin announced on Friday that he had written to Rusal Chairman Viktor Vekselberg urging him to consider selling Rusal's stake in Norilsk Nickel for $ 9 billion.
The two rival shareholder in Norilsk, who both control a 25% stake in Russia's largest resources producer, have been at loggerheads for some time over the management of the company. The disagreements between them, which had initially been papered over with an agreement in 2008 committing both to refrain from trying to take over Norilsk Nickel, and to equal board representation, came apart in the wake of this years Norilsk Nickel annual general meeting, which saw 4 Interros representatives elected to the Norilsk board and only 3 Rusal representatives. Further sources of disagreement between the shareholders also include Norilsk's management strategy, its use of non core assets, and dividend payments.
Uralsib analyst Dmitry Smolin says that Rusal is unlikely to sell its Norilsk stake unless the proposed sale price is raised.
"Rusal bought into Norilsk Nickel for $14.5 million and will not sell the stake for less than this price, I believe. The Norilsk potential is impressive and the dispute will not see an obvious solution."
You can share this story on social media: