Rusal pushes for arbitration on Norilsk dispute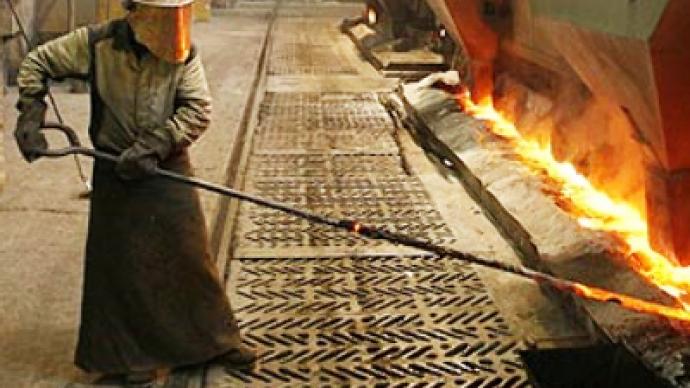 Rusal has filed a request for arbitration with the London Court of International Arbitration (LCIA) against Interros, over the disputed Norilsk Nickel June AGM meeting.
Rusal says the outcome of Norilsk's June board elections breaks the 2008 agreement between it and Interrros not to take control of Norilsk, and to maintain equal board representation. The elections saw Rusal get 3 board seats with Inter Ros getting 4, and the removal of Norilsk Chaiman Alexander Voloshin. Both Rusal and Interros have a 25% per cent stake in the company.
"According to this commitment, UC Rusal and Interros, agreed to ensure the election of "an equal number of representatives from both companies" to the Board of Directors of Norilsk Nickel. In addition, both companies were to ensure the election of Alexander Voloshin to the
Board and his further appointment as the independent Chairman of the Board of Directors of Norilsk Nickel."
Interros representative, Andrei Kirpichnikov, told Interfax that Interros was surprised that Rusal had not attempted to access dispute resolution procedures within Norilsk, adding that he hoped media bickering about the results of the AGM would end.
"We're amazed that Rusal decided to turn to the courts instead of working to resolve the discord via a conciliatory commission under the auspices of Norilsk Nickel's board of directors. But in any event, putting the affair on a legal plain is significantly better than the practice of constant accusations via the media."
Investcafe analyst, Mikhail Fedorov, says that the top management of Rusal is gaining time to sort out the Norilsk dispute and fight for its positions at the board of directors of the Norilsk Nikel.
"Any litigation involving such large companies can take a long time. I think that Oleg Deripaska clearly understands and has understood before that every dispute needs time for, which Rusal didn't have until August 10 – so the lawsuit was irrelevant."
Earlier this week Rusal has reached an agreement with the Sberbank on the refinancing of its major debt at VEB of $4.5 billon. The credit was given for a 3 year period and has to be paid off in December 2013. Fedorov says this frees up Rusal to focus on Norilsk.
"Rusal has obtained a great opportunity to push all its powers and measures to fight for its positions on the board of directors at Norilsk Nickel and not stress about its debts at least for the next 3 years"
The debt restructuring means that Rusal will not be forced to sell its shares in Norilsk, and that that will support Norilsk's share price, although volatility will remain.
"The threat of sale of a large package has disappeared. However, a dispute between two shareholders creates the conditions for stock prices to remain volatile."
You can share this story on social media: