Rusal & RAO UES join up for Siberian project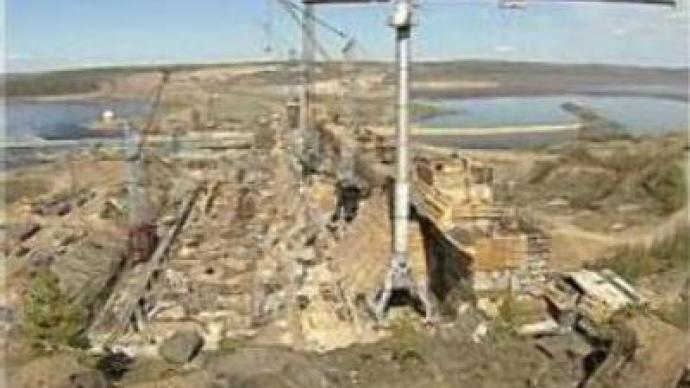 The world's largest aluminium producer Rusal has begun construction of its latest smelter in Siberia, in partnership with Russia's energy monopoly RAO UES, which is building a hydro plant to power the operation.
Deep in the Siberian wilderness, about 600 kilometres from Krasnoyarsk, Rusal's head, Oleg Deripaska, and that of RAO UES, Anatoly Chubais launched the construction of the Boguchany aluminum plant.
"It would be really a great project for this part of Russia,"
said Oleg Deripaska, the Chairman of the Board of Rusal.The new production facility is part of the Boguchany energy and metals complex – a US$ 6 BLN project, in which Rusal and RAO UES's subsidiary Hydro OGK are equal partners.
"Maybe the whole history of the Soviet Union and Russia is reflected in the history of the Boguchany project. It was started on the highest point of the Soviet time, in mid-1970s. That was the best time for the energy sector. There was no chance to restart the Soviet project during the reform process but at the same time reforms created the background, created the environment and market, trust and competition, created private investment, which made it possible to restart project that you can see now,"
stated Anatoly Chubais, the Head of RAO UES.Aluminum production is the most energy-intensive segment of the metals and mining industry.Electrical power accounts for as much as 40% of the eventual product cost. For Rusal, building a power plant such as this one in Boguchany is the only way to secure future growth as competition for energy resources intensifies.The Soviet Union launched the construction the 3,000 megawatt hydroelectric power station, located on the Angara river, back in the 1970s, but the political turbulence of the Perestroika period put the project on hold.
"A lot of infrastructures are already in place, a lot of money have already been spent getting to the point that we are today. So it is just a question of Rusal and RAO UES finishing up the project. So this is a long-hanging fruit in terms of going forward and increasing capacity,"
commented Tim McCutcheon, a partner at DBM Capital Partners.As a public-private partnership, the project will also seek about US$ 1.5 BLN from Russia's investment fund for infrastructure in the Lower Angara region.Scheduled to come online in three years, the complex will boost Rusal's output by almost a quarter.
You can share this story on social media: