Ruble to hold firm against those looking for a devaluation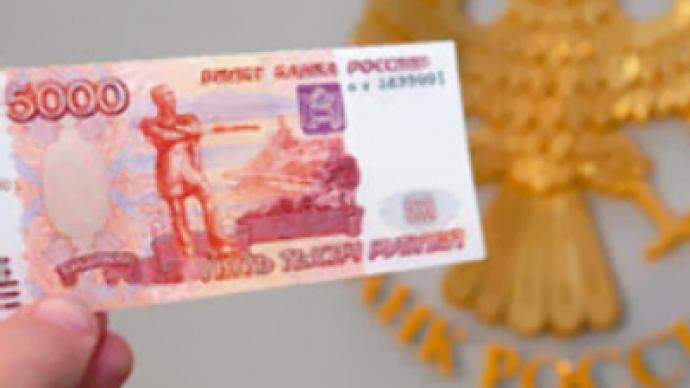 The rampant dollar has been rising against every currency in the world – except the Japanese yen. That volatility has got countries like Russia keen to do more trade in their own currency.
Meeting with his Chinese counterpart this week, Prime Minister Putin said Rubles and Yuan should replace dollars for the two countries' bilateral trade. He made similar proposals to Belorussian and Vietnamese officials this month.
Steve Meehan CEO for Russia and CIS, UBS, says it could increase demand for the Ruble – at a time when foreign investors have been selling out of Russian assets:
"I believe its being used as a mechanism upon which to demonstrate the strength and the confidence the government has in the Ruble. So negotiations with the east and the west using ruble denominated currency as the mechanism for partnerships, is a message from the government that they fully intend to support it."
And support is what the regulator has provided. The Central Bank has spent billions of dollars over the past month to stop the Ruble being buffeted on the volatile foreign exchanges. Since August the Ruble has fallen some 13% against the dollar, a better performance than most emerging market currencies. Presidential Aide, Arkady Dvorkovich, insists the Government insists is not contemplating a Ruble devaluation, and that those betting one should be careful
"The central bank has enough resources to prevent the devaluation of the ruble. And those who are betting on the ruble losing value are about to lose out themselves."
The Ministry of Economic Development says Russia's recent contracts with Kazakhstan, Tajikistan, Kyrgyzstan and Belarus are ruble-denominated.
Ruble slump – time to take in some perspective
Ruble slump puts currency movements in spotlight
You can share this story on social media: