RTS and Micex in positive mood on oil rebound, as Government starts buying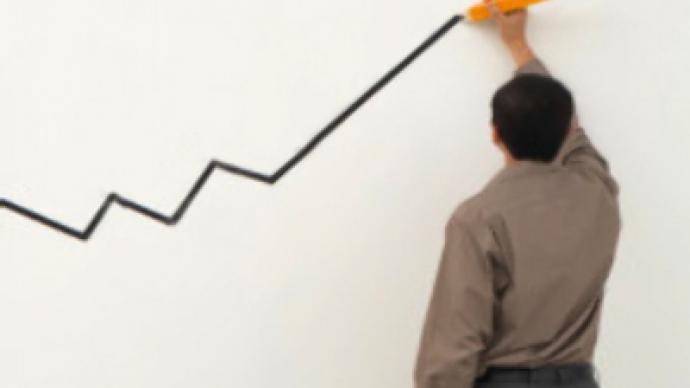 Russia's RTS and Micex exchanges have pushed higher on Monday, buoyed by a rebounding oil price, a positive mood in Asian and European trade, and ahead of moves by the Russian government to intervene in the markets by using the National Welfare Fund.
The RTS has closed 4.9% higher at 700.41 with the Micex up 2.3% at 18.00 Moscow time. Energy majors Gazprom, Rosneft, Lukoil and Surgutneftegaz all benefitted from oils move over the $70 BBL mark, ahead of this weeks OPEC meeting which is widely expected to agree to production cuts.
Also up on the Micex at 18.00 are MTS (up 8%) VolgaTelecom (up6%) and Norilsk Nickel (up 6% on the Micex). The worlds largest nickel producer is up despite reports in Britain's Financial Times that major shareholder, Oleg Deripaska, is in a race against time to refinance $2 Billion of a $4.5 Billion loan which could see his 25% stake in the resources giant handed to creditors.
The Russian Finance Minister Alexei Kudrin confirmed on Friday that starting from this week reserves in the National welfare fund will be used to by shares. Noting that the outlook for equities was going to continue to be volatile, and that international investors had largely deserted Russia, resulting in share prices of major Russian companies becoming undervalued, the Finance Minister stated,
"Starting next week, operations will be carried out to buy the shares of leading companies that are currently undervalued using 175 billion rubles from the National Welfare Fund,"
The moves in Russia follow a rebound in Asia, where the Nikkei closed up 3.5%, with the Hang Seng up 5.2%, and with the FTSE 100 up 2.7%, the Cac up 2%, and the Dax up 0.3% in afternoon trade Europe. In the United States, the Dow and the Nasdaq have both opened higher.
Government share buy up looms, as markets cry out for cash, amidst worries about longer term
Russian Duma holds budget hearing as oil slide threatens funding basis
Government bail out leads to longer term questions on States role in economy
You can share this story on social media: