Rouble will be best currency investment: Bloomberg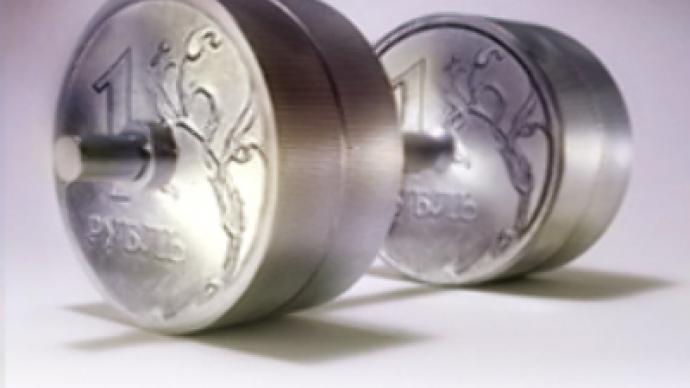 According to Bloomberg, the world's biggest banks are advising the purchase of roubles, betting that Medvedev will promote a policy of strengthening the Russian currency.
The agency reports that the major global investment banks – Merrill Lynch, Goldman Sachs and Deutsche Bank – have predicted the rouble will increase by four per cent within the next six months.
This forecast assumes the Russian Central Bank will pursue the corresponding policy so as not to let the country's high inflation rate grow further.
Bloomberg stresses that experts take into consideration the fact that the shift in the rouble exchange rate could hamper the profits of oil producers and energy suppliers, which make up over 50 per cent of the federal budget's inflow.
The Central Bank sets the move of the rouble's exchange rate in accordance with the "currency basket", which consists 55 per cent of U.S. dollars and 45 per cent of euros.
You can share this story on social media: