Rouble upside on inflows and crude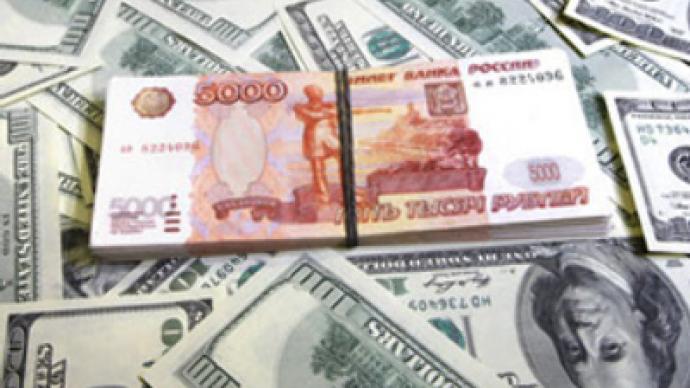 The rouble has moved under the psychologically important 30 to 1 mark against the US dollar, with the US currency easing in global markets and pushing crude prices higher.
The Russian rouble is at a 3 month high versus the greenback and Aleksandr Varyushkin, from the asset management department of Third Rome, says the rising oil price – always strong for Russia's currency – comes against a backdrop of supportive capital flows and increasing risk appetite.
"Since the start of the year we have had a huge inflow in rouble denominated instruments, just because of monetary policy of central bank, and because of market perception to risk appetite. Everyone was looking for high yields in assets, and the rouble was one of them – rouble denominated debt and other instruments."
Analysts are split on the rouble's longer term prospects. Some say the dollar will rebound and take the sting out of the rouble appreciation. But with the US Federal Reserve reiterating its comments that the US recovery is likely to take some time and that it is expecting to keep US rates at close to zero Mikhail Rumyantsev, senior trader at Troika Dialog, says an undervalued Russian currency offers great emerging market value.
"If we see that investors are buying various assets around the world – the Rouble is one of the best bets in the emerging markets world, taking China, India and South Eastern countries. So the rouble is one of the best undervalued commodity currencies."
In the short term the rouble is likely to gain oil related support on fears of a heavy Gulf of Mexico hurricane season. Domestically the Russian currency is likely to gain support from the increasing expectation that Russian interest rates will move higher with Russian inflation expected to rebound during the second half of this year, and a strengthening currency a traditional mainstay in managing Russia's past inflationary pressures.
You can share this story on social media: