Rosneft plans to make its first invetsment into South America´s oil
Published time: 27 Sep, 2012 11:02
Edited time: 27 Sep, 2012 15:02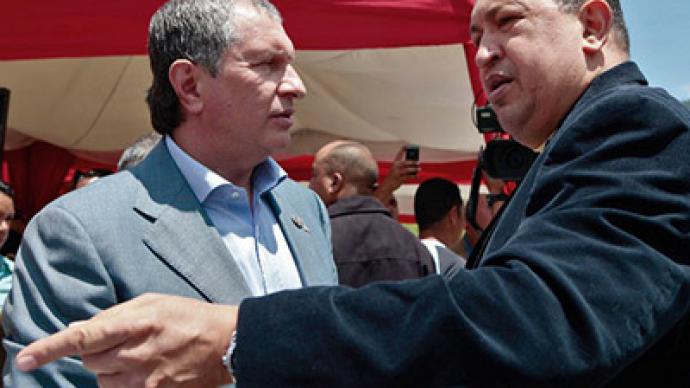 Rosneft, Russia's largest oil company plans to invest $36bln in the development of Venezuelan oil in the coming 40 years, according to Igor Sechin, the company's president.
Russia's oil giant plans to invest $20bln in the Junin 6 project, with an additional $16bln going to Carabobo 2 project.
The Junin 2 project has special significance, according to President Hugo Chavez during talks with the Rosneft head during his visit to Venezuela.
"This will be first oil, which is developed by the Russian company in South America," the Venezuelan President said, adding that earlier, only U.S. companies had the right to produce oil in Venezuela.
The Carabobo 2 project covers a part of Venezuela's vast Orinoco heavy crude belt, which is to be jointly developed by Rosneft and Petroleos de Venezuela S.A. (PDVSA). The Junin 6 project is also in the Orinoco belt and involves the National Oil Consortium, which has Russian oil companies such as Rosneft, Lukoil, TNK – BP, Gazpromneft and Surgutneftegaz, as members.