Rosneft to get $30bn in bank loans to buy out TNK - BP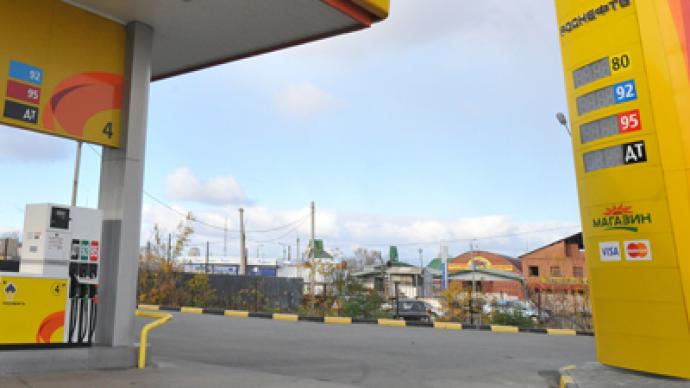 Russian oil major Rosneft has agreed a $30bn loan from a syndicate of lenders. The money comprises the lion's share of the cash the company needs to acquire TNK-BP.
The agreement marks an important step in financing the huge deal to acquire the Russian – British oil consortium TNK-BP. $45.1bn in cash is needed to complete the takeover along with a 12.84% Rosneft stake as additional compensation for BP.The agreed loans also include $7.5bn in long-term financing, according to a company presentation on its Eurobond issue.About 16 foreign banks are members of the syndicate, according to a source close to the Prime News agency. However, Prime doesn't provide the exact names of the lenders participating.The news comes from a road show presentation of its Eurobonds issue.The latter is another way for Rosneft to raise finances for the deal, which is due to bring in about $650mn.Barclays, Citigroup, JP Morgan and VTB Capital will be the organizers of the issue, with Deutsche Bank, Bank of America Merrill Lynch and Morgan Stanley helping.The huge borrowing by Rosneft comes despite warnings from experts that raising debt too much could be dangerous for the oil major."There is a point where raising debt would have a negative impact on Rosneft's credit rating," Aleksandr Nazarov, oil and gas analyst at Gazprombank, told RT.