Jobless TNK-BP billionaires to join new global oil-gas-telecom consortium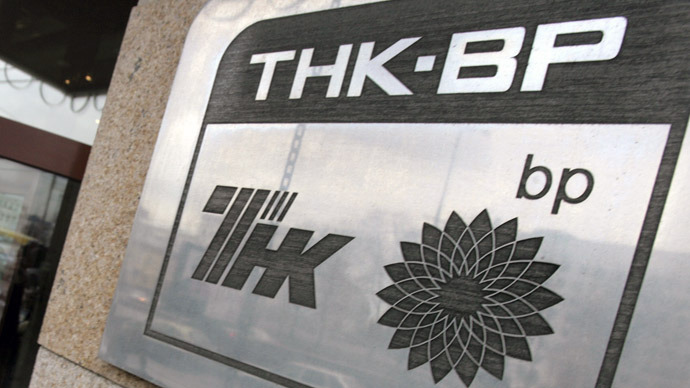 Following the company's sale to Russian oil giant Rosneft, oil firm TNK-BP's top managers will join an international holding for investments in the oil, gas and telecom sectors, which is currently being created by the Alpha Group.
Russia's largest privately owned investment firm Alpha Group is planning to launch a new enterprise as early as this May, using $14 billion in funds acquired from the TNK-BP sale.

"The company's activities will be based on the large experience of successful investments in the oil, gas and telecommunications sectors the Alfa Group possesses," Interfax news agency reported, quoting an anonymous source close to Alpha Group.

According to the source, the holding's structure is currently being organized, and is undergoing the registration process. The company, which has not yet been given a name, will be owned by Alpha Group Consortium's shareholders, with Alpha Group cofounder Mikhail Fridman taking the position of chair of the board.

TNK-BP Executive Director German Khan and Alfa-Access-Renova (AAR) CEO Stan Polovets will take charge of the oil and gas branch, with Khan acting as CEO. Altimo (Alpha Telecom International Mobile) head Aleksey Reznikovich will lead the telecommunications branch.

Alpha Group is currently forming an international team of experts, consisting of high-ranking staff in the technical and financial sectors, business development specialists, and merger and acquisition professionals.

Outside of TNK-BP's management, jobs in the new company will be offered to international experts from the AAR Consortium (Alfa Group, Renova, Access Industries), which owned a half of TNK-BP.

Earlier, Forbes Magazine reported that five top managers – AAR co-owners German Khan and Viktor Vekselberg, Executive Vice Presidents Mikhail Slobodin and Igor Maydannik, and Chief Financial Officer Jonathan Muir – will leave TNK-BP after it is sold to Rosneft. The heads of key departments and directors of offshore structures are expected to quit as well, totaling about two-dozen specialists.

Alpha Group's new holding, which will have offices in both Moscow and London, aims to invest in projects in Russia, Commonwealth of Independent State (CIS) nations, North and South America, Africa and Asia. For Russia, the company is particularly interested in entering the oil and gas sector.

"Everything will depend on the potential of the project," the source stressed. "There are no specifics at the moment, one must wait for the official closing of the deal between AAR and Rosneft."

Rosneft agreed to the sale of TNK-BP last autumn – the deal is expected to be closed with BP and AAR in late March and April, respectively.

You can share this story on social media: