Rosneft to get bigger slice on Venezuelan oil
Published time: 31 Oct, 2012 12:07
Edited time: 31 Oct, 2012 16:07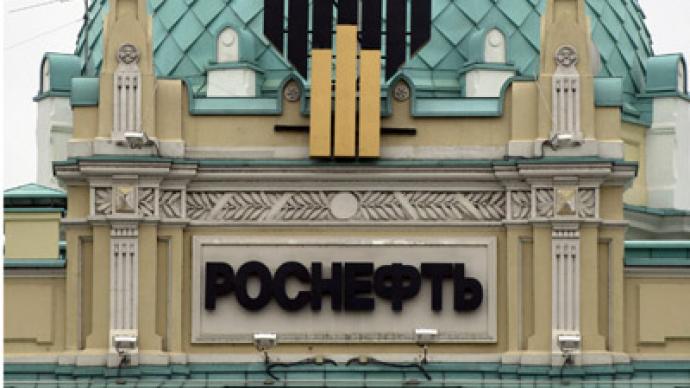 The oil giant Rosneft could take over the Russian part of an oil joint venture with Venezuela. This marks another move by the ambitious state company that is set to become the world´s market leader.
TNK – BP, a company that will remain a Russian – British oil consortium for another couple of months, is in talks to sell its stake in the Venezuelan Junin-6 project to Rosneft, according to Jonathan Muir, TNK-BP's CFO. This marks the company's effort to cut the amount of projects in Venezuela.
"We want to sell this stake because we are trying to consolidate our operations in Venezuela and to focus on mutual relations with one or two specific investors, rather than with the consortium," Muir said.
The announcement by TNK – BP follows the decision by Russian Federal Antimonopoly Service (FAS) to let Rosneft add another 20% to its stake in the National Oil Consortium (NOC) – a Russian party in the oil joint venture with Venezuela. Reports say it's Surgutneftegas that is most likely to sell its 20% share in the NOC, with Rosneft chiefIgor Sechinhaving said earlier that his company is ready to buy Surgutneftegas's stake.
Apart from Rosneft and Surguyneftegaz, the NOC includes such Russian oil players as Lukoil ,TNK-BP and Gazprom Neft, where all the companies have equal shares. NOC owns 40% of the joint Russian-Venezuelan venture Petromiranda,the other 60%of which belongs to Venezuela's state-run Petroleosde Venezuela, S.A. (PDVSA). Petromiranda is developing the Junin-6deposit in the Orinoco River basin, where oil production began late last month.
Should a deal to buy TNK-BP's 20% stake in the NOC happen, Rosneft will become the key Russian operator in the Junin-6 project, getting a total of 60% of the country's share. This will enable Rosneft to significantly increase its oil reserves, Valery Nesterov, oil and gas analyst from Sberbank Investment Research, told Investfunds.ru. But as this Venezuelan project deals with hard-to extract oil reserves, it'll requires huge investment – at a time when Rosneft will also need to pay for the TNK-BP's acquisition, Nesterov added.
To fund the TNK-BP acquisition Rosneft will need to raise $28bln in cash for the AAR stake, as well as another $17.1bln for BP. On top of cash, the British oil company is also set to get a 12.84 % stake of Rosneft. The Russian oil giant started to look for lenders back in September, when it kicked off negotiations with the banks to get $15bln. On Tuesday, reports said that 47 Rosneft subsidiaries lent its parent company two-year loans worth $2.3bln, according to Vedomosti.
Last week Rosneft agreed to buy 50% stakes of TNK-BP from its two major shareholders – the Russian Alfa Access Renova (AAR) consortium and British Petroleum (BP). But there are certain legal procedures to be accomplished before Rosneft becomes the owner of what so far remains TNK-BP. Under the agreement, BP and Rosneft have an exclusive period of 90 days to make final arrangements, which includes getting approval from the governmental and regulatory bodies. Until then for TNK-BP it will be business as usual.