Rosneft links up with Abkhazia for longer term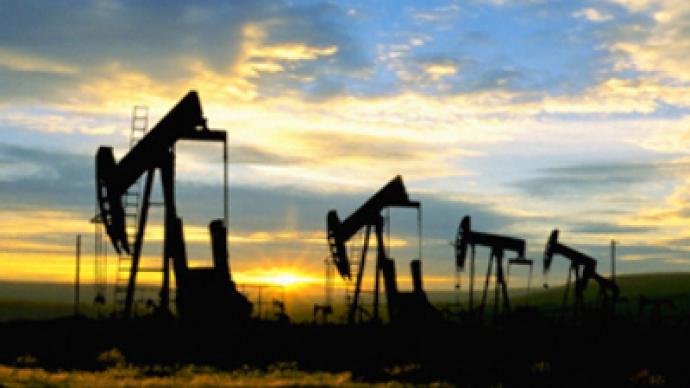 Rosneft signed a five year Agreement of Cooperation on oil exploration and development with Abkhazia on Tuesday.
Rosneft's CEO Sergey Bogdanchikov says the agreement will begin coming into effect in two weeks time, and lead to the creation of two separate businesses.
One will be focused on exploration and development of marine oilfields, and the other, a joint venture with Abkhazia state company "Abkhaztop" will focus on the construction and operation of refueling bodies in Abkhazia. Bogdanchikov says the agreement is a long term commitment.
"These will be two independent businesses, each of them having their own plan of work. Time will show what commodity we will find here – oil or gas. Now we are in the beginning of a long trip. "
The Rosneft CEO was quick to offer assurances that exploration would not impact on Abkhazia's environment or deter its fledgling tourist industry, which the new country is keen to develop, adding that a comprehensive briefing and consultation process with all stakeholders would be undertaken.
"In September we plan to invite Abkhaz people including representatives of Government, Parliament, press, oppositional parties and ecology organizations to visit our Sakhalin prospects with the most vulnerable conditions. We will show how we've been operating for 14 years in marine projects, where we actually get oil and gas. So people will see that we comply with all international standards."
Kristina Ozgan, the Abkhaz Minister of Economy, noted that the republic remained perceived as a risky place for large businesses. But she added that the agreement with Rosneft would help to improve the investment climate as well as help meet growing demand for fuel.

"Rosneft is a company with a name and its integration into the economy of Abkhazia will create a favorable investment image for the republic."
Sergey Bogdanchikov is also upbeat about the future Rosneft's engagement with Abkhazia, adding that it has huge potential for both parties.
"We are coming here not to destroy somebody's business but to develop. We see that the republic is developing, it has a unique mild fiscal and investment climate which is good for us – businessmen. Local companies will not only maintain their position but also increase their potential."
Bogdanchikov added that Rosneft plans to start drilling on the Black Sea shelf opposite Tuapse in 2010.
You can share this story on social media: