Glencore to become key Russian oil trader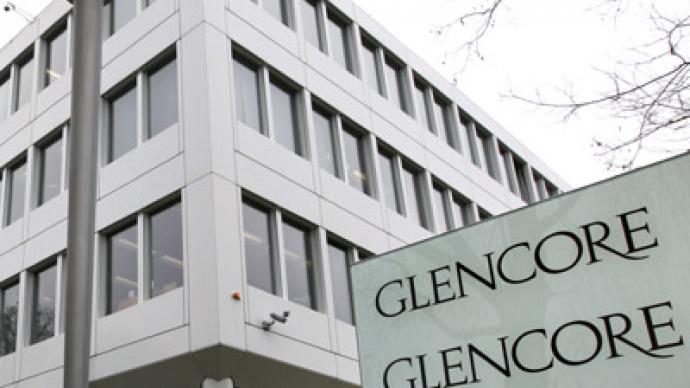 Rosneft 'deal of the century' could turn the world biggest commodity trader Glencore into one of the top suppliers of Russian oil. This would be a major breakthrough for an outsider to become a Russian market heavyweight.
A deal with cash hungry Rosneft to pre-pay $10bn for future Russian oil has helped Glencore skyrocket in the country's market in just over a year, Reuters reports."A year ago it would all have seemed impossible. But having seen Glencore's rise over the past year, I'm now pretty confident they will be around and play big for many years," a trader with a rival told the news agency.In late December 2012 Rosneft secured an estimated $10bn in advance payment from trading companies Vitol and Glencore, with the entire deal estimated at about $50 -$55bn. That's to pay for the Rosneft megadeal to acquire TNK-BP, which will turn the Russian company into the world's biggest traded entity. Under the agreement with oil traders, Rosneft agreed to ship up to 67 million tonnes of oil over 5 years, and Glenore will be responsible for about 47mln tonnes.Until recently, Glencore's biggest investment in Russia's oil was a minority stake in mid-sized company Russneft, which was jeopardized after Mikhail Gutseriyev, the oil company's founder, fell out with the Kremlin. The trader's earlier attempts to cooperate with Rosneft failed, with rumours saying then it was due to tensions between Igor Sechin, Rosneft Chairman, and a close ally of President Vladimir Putin, and tycoon Oleg Deripaska, who has links to Glencore through the aluminium trade.The sentiment changed when Sechin left the government in May and was appointed Rosneft chief executive. Unlike a previous role as chairman, the new position meant deep involvement in operations. Igor Sechin took a course of industry consolidation and sealed a $55bn deal to buy out the Russian – British oil consortium TNK – BP."Rosneft was looking to finance the deal and Glencore has good relations with a large number of banks. The company was prepared to step up to the plate and quickly arrange pre-financing for Rosneft," the high-level source concluded.
You can share this story on social media: