Rosneft float wins the public's vote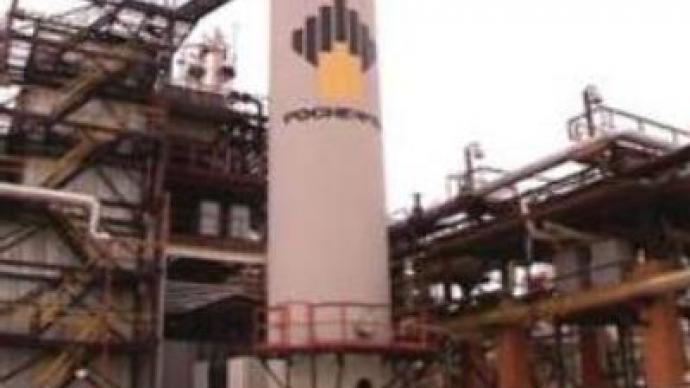 Rosneft floated its shares on the Russian Trading System (RTS) ahead of a Yukos hearing to challenge legality of the oil giant's IPO in London.
Ahead of Rosneft's official launch on the London Stock Exchange on Wednesday, initial trade in Moscow saw the price fall in line with the market to below the opening $7.55. Vice president of the RTS Aleksey Sukharukov said the outlook for the stock was positive but at the end of Monday's trading, the price had dropped more than one percent to close at $7.42. The $10.4 billion IPO is the biggest ever in
Russia
, the company placing almost a billion and a half shares in
Moscow
and
London
. Rosneft's listing broke new ground for private investors, with more than 115,000 people in
Russia
subscribing for $755 million. A survey a week ago showed most respondents expected the share price to rise by the year end, but that they would not sell even if growth reached 40 per cent. Russian private investors appear commited to keep their investment, despite the poll revealing that most believe their rights as minority shareholders would not be protected. Unexpectedly high public interest is attributed to the company being state-owned.
You can share this story on social media: