Rosneft challenges ExxonMobil as a number one in oil output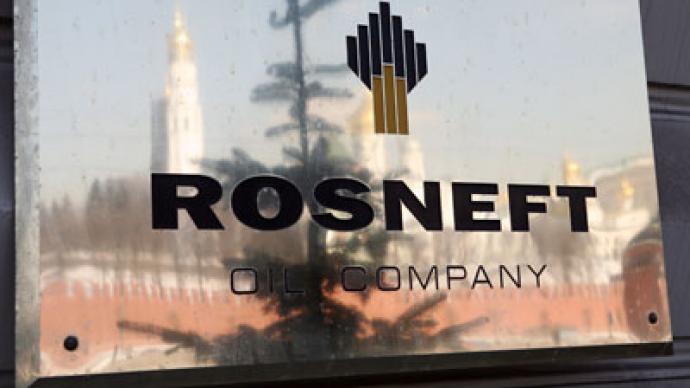 Rosneft has become the world biggest oil production company as it beat rival ExxonMobil with the results of its output in the first nine months of 2011.
Rosneft reported it has extracted 88.6 mln tonnes of oil meanwhile ExxonMobil extracted 87.0 mln tonnes. Its share in the Russian oil extraction industry expanded from 23.7% in 2010 to 24% in 2011. Russian company's efficiency also surpassed ExxonMobil's if counted in barrels: 2.37 mln barrels per day against 2.33 mln barrels per day. "Still ExxonMobil leads in the total oil stock and natural-gas condensate production", says Grigory Birg, the head of Investcafe analytical department. Many analysts contribute ExxonMobil's productivity slowdown to Arab spring events. They say revolts in North Africa and the Middle East reduced oil output by 18%. In the last 9 months in the region the US company extracted 142mln barrels against 172mln a year ago. Grigory Birg thinks unrest in the Arabic countries is not the direct reason of the decline. "In some Arabic countries ExxonMobil is bound by limitations regarding exports of oil when prices go up", he said. He also adds that extraction in other regions has also decreased. For instance in 2011 in Europe the company produced 18% less oil than the previous year. The overall ExxonMobil oil output decreased by 2.3%.But Rosneft still has to work hard to retain the leading position. Rosneft vice-president Gani Gilaev previously announced the company plans to extract 160-180mln tones per year by 2020. "Rosneft has got bright prospect for increasing its oil extraction, but it will face severe competition from ExxonMobil, that has been vigorously investing in 4-5 years oil deposit development", said Birg.
You can share this story on social media: