Rosneft borrows $6 bn from Gazprombank to buy TNK-BP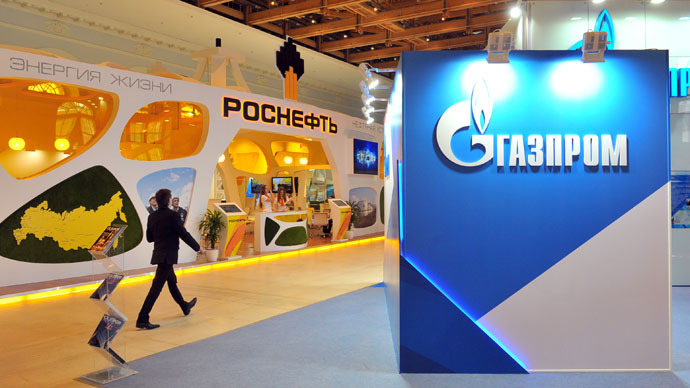 Russian oil major Rosneft, has borrowed almost $6 billion from Gazprombank as the acquisition of TNK-BP from British Petroleum enters its final stage.
The transaction is the largest in the history of Russia's banking system. The total sum of the loan includes interest rate and comes to 7.70% of Rosenft assets, valued as of September 30, 2012. An annual session of the firms board of directors approved the deal in June 2012, but only finally hammered it out on March 18, 2013.
Rosneft has been massively borrowing from all possible lenders recently, as it gets ready to finalize the acquisition of TNK-BP, the third largest oil company in Russia. The deal is estimated at $45.1 billion and is supposed to be completed during the second quarter of 2013. 
Over the past four months Rosneft borrowed more than $30 billion from various international banks from America to China. Rosneft also secured $10 billion in advance payments from trading companies Vitol and Glencore and agreed to ship up to 67 million tonnes of oil over 5 years in return. The first such shipment is scheduled to take place in 2013.  Under the deal crude could be replaced by petroleum products.
After the acquisition is completed Rosneft will become the world's largest energy company in terms of liquid hydrocarbons extraction.  It's also set to be the third largest by estimated net profit, standing at $21.46bn, though lagging behind Exxon Mobil at $41.06bn and Chevron with $26.9, as calculated by the Russian based RBC news agency.

You can share this story on social media: