Russia invites oil majors to join exploration boom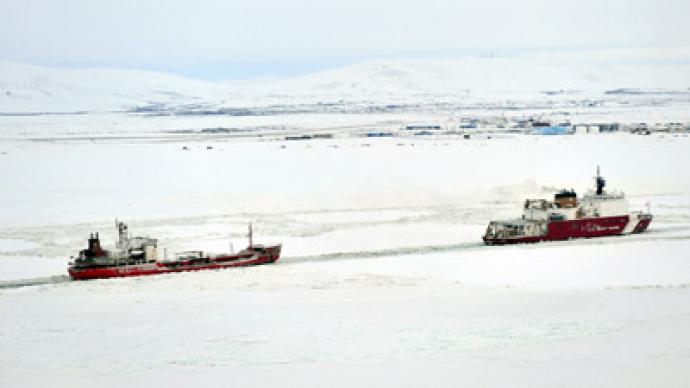 Following a request by Prime Minister Vladimir Putin, state-backed Rosneft has invited private oil companies to help develop Russia's energy resources.
In order to get a bite from the pie, they will have to pay Rosneft a 25 cents fee from every barrel in a newly discovered field according to Kommersant daily. Private companies will also have to finance exploration of the fields themselves. Rosneft is offering stakes of around 30% in 12 projects in the Black Sea and in the Arctic. The offer applies to the country's largest private energy firms, as well as several foreign majors. The move is part of the government's ambition to spur development of new energy fields in order to compensate for the depletion of older ones.'We believe that there's going to have to be a very substantial exploration and development program across Russia over the next ten years, if the country is going to maintain the existing production levels of just over ten million barrels a day,' says Chris Weafer, chief strategist at Troika Dialog."It's not going to be enough if one company dominates and brings the others in as minority partners. This program is going to have to involve a much broader base of exploration involving a much broader base of oil companies. If Russia doesn't do that, then we'll see a decline in production in about 2 or 3 years time," he added. The U.S. Energy Information Agency expects global energy consumption to grow 53% from 2008 to 2035. Russia has the muscle to meet the rising demand. According to US Geological Survey, the Arctic shelf alone accounts for 20% of global oil and gas reserves, but the development of a new regions is costly. Under the Russian legislation, state companies – Gazprom and Rosneft – are the only ones allowed to bid for the licenses to develop the country's shelf. Last week private firms – Lukoil, Bashneft, Surgutneftegaz and TNK BP – sent a letter to Prime Minister Putin asking to change this. They say a broader access to resources is key to spurring the desired investment in oil and gas.
You can share this story on social media: