Rosinter posts 1Q2011 net loss of 146.4 million roubles
Published time: 30 May, 2011 07:32
Edited time: 31 May, 2011 00:35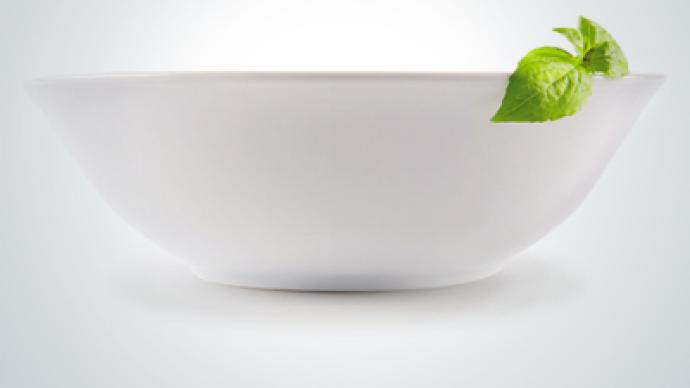 Russian restaurant holding, Rosinter Restaurants, has posted a 1Q2011 net loss of 146.4 million roubles under IFRS
The net loss compares with the 1Q 2010 net profit of 22.3 million roubles, with 1Q EBITDA slumping 97% year on year to 7.1 million roubles from 254.9 million roubles a year earlier, but with consolidated net revenues climbing 9.8% year on year to 2.489 billion roubles.
Rosinter said the top line increase reflected increased franchising revenues, with the franchise network increasing from 121 outlets from 91 a year earlier, and increased sales by corporate restaurants which saw 6.4% same store sales growth, and increasing restaurant numbers.
Rosinter President and CEO, Sergey Beshev, said the bottom line reflected cost pressures, and expansions costs, but with a better performance likely in ensuing quarters.
"The first quarter of 2011 was unusually challenging for Rosinter. With only 90 days of trading our operating performance was negatively affected by higher than expected food inflation, labor inflation and changes in social taxes, and utilities rates. Sales in comparable stores increased by 6.4% driven by 4.9% traffic recovery and 1.5% average check growth. In the final months of 2010, we began to implement step-by-step price revisions which will allow us to support our sales and margins through passing the cost inflation on to the consumers. We are conducting this process very carefully to mitigate adverse effects on the traffic flow.

Our development program is on track. In the first quarter of 2011, on gross basis, we opened 16 new restaurants, including 6 corporate and 10 franchise outlets. Finally, we are pleased to report that in April and May we have seen an improvement of both operating margin and net profit as the measures taken at the end of 2010 and in first quarter of 2011 have began to show their desired effects. We maintain confidence in our brands, our great team and in the countries we operate in. We will use the market opportunities to implement our development strategy and further consolidate our competitive position."