Luxury carmakers Rolls-Royce and Bentley hit new records in 2013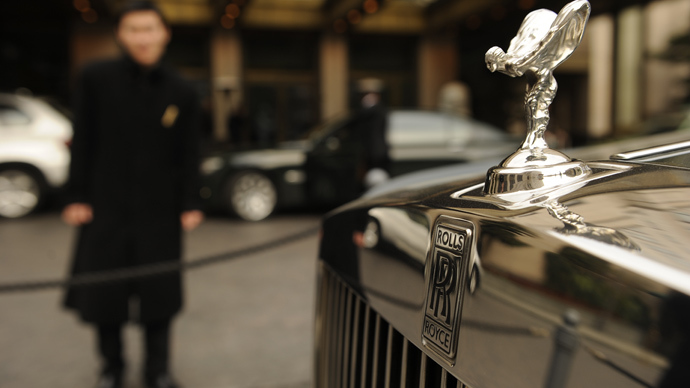 Sales of Bentley cars went up 19 percent in 2013, with Rolls-Royce sales increasing 1.5 percent year on year surpassing the record growth of 2007.
Bentley sold 10,120 cars in 2013, and Rolls-Royce 3,630. The strongest growth for Rolls-Royce was in the Middle East with sales up 17 percent, and in China up 11 percent.
"We continue to win new customers and we are confident that 2014 will be another successful year," Bentley Chief Executive Officer Wolfgang Schreiber said in a statement.
Rolls-Royce is a subsidiary of BMW and intends to hire an additional 100 employees for its manufacturing plant at Goodwood, Sussex which already has a workforce of 1,300.
To expand beyond exclusive sedans and coupes, both luxury carmakers are developing their first sport-utility vehicles (SUV).
"The luxury SUV sector is an interesting and stable segment, but we must consider whether it fits our brand," said Torsten Mueller-Oetvoes, chief executive of Rolls-Royce Motor Cars. "Rolls-Royce by tradition isn't sporty or utility; we must think what kind of character such a car would have and what it would look like."
You can share this story on social media: