More work and less play for Europeans
Published time: 4 Jun, 2012 16:44
Edited time: 4 Jun, 2012 20:44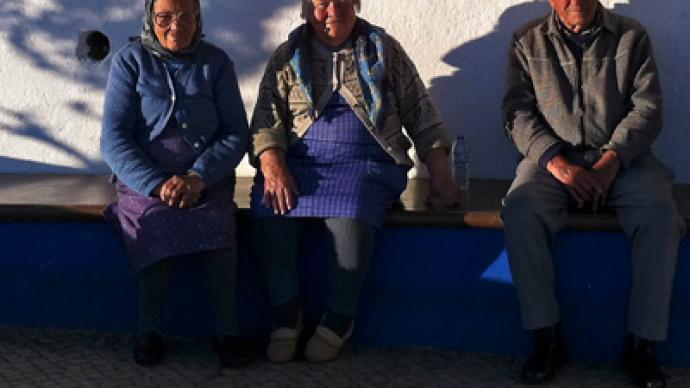 There's no way to tackle the current economic crisis other than to increase the retirement age worldwide, according to Robert Benmosche, CEO at the American International Group.
"That would make pensions and medical services more affordable. They will keep people working longer and will take that burden off of the youth," Reuters quotes Benmosche as saying.
The announcement came amidst increasing woes over debt-ridden European economies, with Greece being on the brink of exiting the monetary union and Spain suffering huge banking turmoil.
"The Greeks need to understand that there's no easy way out of the current situation, and the Greek government should make them work more," Benmosche added.
The average life expectancy in Greece stands at 81.3 years, while the real retirement age in the country is now 59.6 years – the lowest in Europe, according to Bloomberg.
The idea of making people work longer has been mulled in many countries of the world, including Russia.
In April Russia's Ministry of Finance suggested that the retirement age for Russians should be increased to 63 years from the current 60 years for men and 55 years for women.
68-year-old Robert Benmosche heads the American insurance company AIG, which lost its status as the world's largest after the 2008 crisis. Back then it had to ask for government loans to cover huge losses on its mortgage papers.