Retailers brace for downturn as consumer spending holds up for 2008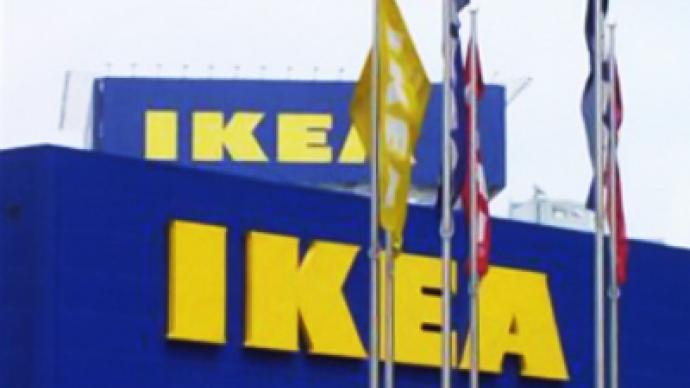 2008 has brought new challenges for Russia's retail sector. But although the last quarter showed clearly that the good times are over, experts say that it's been a pretty good year.
As 2008 began, retailers were expecting another bumper year – companies had got used to an on-going consumer boom and growth rates running at 35% a year. But the global financial crisis has all but stopped further expansion for Russian retailers, most of whom had borrowed heavily from the international capital markets to fund aggressive expansion.
Retailers across all sectors in Russia paint a similar picture, with demand slumping in the 4th quarter according to Dmitry Rotkin, CEO of Rolf Mitsubishi Motors Distributor
"If you would ask me this question in September I would tell you – fantastic year. Q4 was very difficult for us, demand decreased dramatically."
The luxury segment felt the pressure first – unlike mass retail which wasn't hit as hard according to Lev Khassis, CEO of X5 Retail Group.
"The year has been not bad at all, we hope to reach all the figures we planned despite the crisis."
And Nikolay Vlasenko, Chairman of the Board of Directors at Victoria Retail Group, says many retailers will still post their best years.
"In terms of revenue 2008 is going to be the best for most companies."
Though the effects of the credit crunch will very soon affect consumer spending power, it hasn't happened yet – according to Yulia Rassolova, Area Manager, for Vero Moda, Ekaterina Kochergintseva, Store Manager at Body Shop, and Hakan Pehrsson, Deputy General Director for Ikea, Russia & CIS.
"We don't notice any changes with the previous year, customers' demand is almost the same."
"All in all this year has been very successful, the sales didn't fall if compared to 2007."
"We have a very strong brand we have really strong retailers. It's the middle who gets it toughest when it's a hard competition or a financial crunch."
But tightening credit markets and lower revenue expectations mean most store chains have had to review their development plans and put regional expansion on hold according to Dale Clark, Partner at PriceWaterhouseCoopers.
"The Russian market has not been impacted as much as the foreign markets, but the impact is certainly being felt in terms of the consumer spending reducing, consumers moving towards lower-end brands, buying down as well as consumers moving towards cheaper stores where they can get discounts."
PWC predicts 2008 Russia's retail market growth will reach 20-32% compared to 25-35% in 2007. Russia remains a robust market with strong consumer demand. To date, Russians have been spending well over 70% of their income on shopping. But with growing unemployment and easy consumer credit all but gone, that demand is likely to weaken. But that will also drive retailers to boost efficiency by increasing quality and productivity.
You can share this story on social media: